Posted on
Organization spreads health, happiness in North Leeward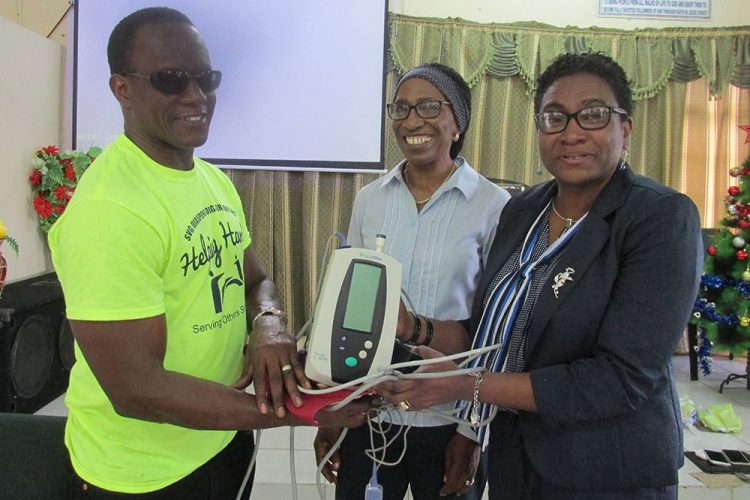 The SVG Diaspora Organization for Youths' Helping Hands programme shared messages about healthy lifestyles last weekend, as part of an outreach programme that has been taking place for the last four years.
Last Friday, over 50 residents from throughout North Leeward gathered at the Faith and Life Pentecostal Church for an event which is the brainchild of former inspector of police Arden Tannis and his wife Dr Arlette Cox-Tannis, both of whom currently live and work in New York.
The workshop, which targetted persons with diabetes and hypertension, was hosted in partnership with the North Leeward health district, supervised by Sister Julie Douglas.
Oral and PowerPoint presentations were made to the receptive audience about the importance of self care and nutrition when living with those conditions.
Dr Tannis told SEARCHLIGHT that the event was about empowering people with information to live healthier, happier lives. Each attendee was given a gift pack, which included a blood sugar testing machine and oral hygiene supplies.
A similar workshop took place the following day at the Troumaca Ontario Secondary School; however, it culminated in a fair, where there was musical entertainment, bouncing castle and games.
Over 150 children from the North Leeward area were treated to toys, books and puzzles. Three secondary school students were given school supplies as part of a scholarship programme established by the SVG Diaspora Organization for Youths.
After retiring from the Royal St Vincent and the Grenadines Police Force, Tannis migrated to the USA, where he is involved in diaspora affairs, along with his wife, who originally hails from Barbados. Dr Tannis has vast experience in the health care sector, having held several posts in hospital administration and consultancy.(AC)