Posted on
Members of collapsed insurers to be compensated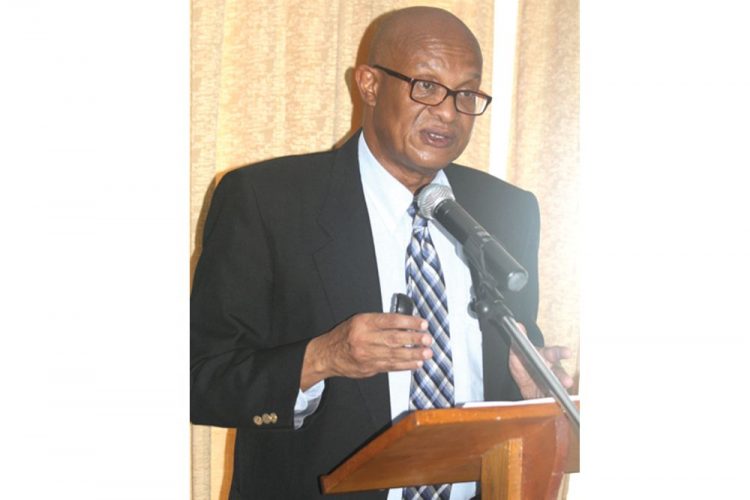 Policy holders who lost money when the British American Insurance Company Limited collapsed back in 2009 will be getting some of it back in time for Christmas this year.
Beginning from this Monday, December 18, policy holders will receive pay-outs which will take place at the office of the judicial manager, Brian Glasgow of KPMG.
On Thursday, Glasgow said all British American policy holders have received correspondence from KPMG about the full value of their investment in British American. He said the correspondence showed the policy holders how much money they invested, plus interest up to September 2009.
"Initially, we will be paying between 20 per cent and 25 per cent of that in two instalments and next week is the first instalment, which is equal to 10 per cent. So, next week we will be paying 10 per cent of the value you have in British American," explained Glasgow.
He, however, added that when all the payments have been made, persons still would not have got back all they invested.
"We are only paying from money we have available, money we have collected so far. There is outstanding litigation; for example, we have won a lawsuit against Mr Duprey for $120 million, but we have not collected anything on that as yet, so when we start collecting on that, we would be making further distribution," Glasgow told SEARCHLIGHT.
The Duprey referred to is the former chair of CL Financial (CLF) Lawrence Duprey.
The judicial manager said he cannot at this point, say what percentage of their money policy holders will get back, but noted that it is very unlikely that it will be their entire investment.
"We want it to be as much as possible, but is unlikely that it would be all their money back. There is no time-frame (for all the payments) because of ongoing litigation in the United States, Trinidad and St Vincent, so we have to rely on the court process," Glasgow said.
On Monday, persons whose last names begin with A through G will receive their money, while on Tuesday, the names H through N would be paid. Wednesday will see persons with names O through T dealt with, while on Thursday, persons with the names U through Z will be paid.
The payments were sanctioned by the Supreme Court of the Commonwealth of the Bahamas.
CLICO and its sister company, the British American Insurance Company (BAICO), collapsed in 2009 due to mismanagement. The company's ruin left policy holders and investors in despair and depression, as many throughout the region lost their retirement savings, among other investments, amounting to millions of dollars.(LC)