Posted on
FLOW motorcade spreads Christmas love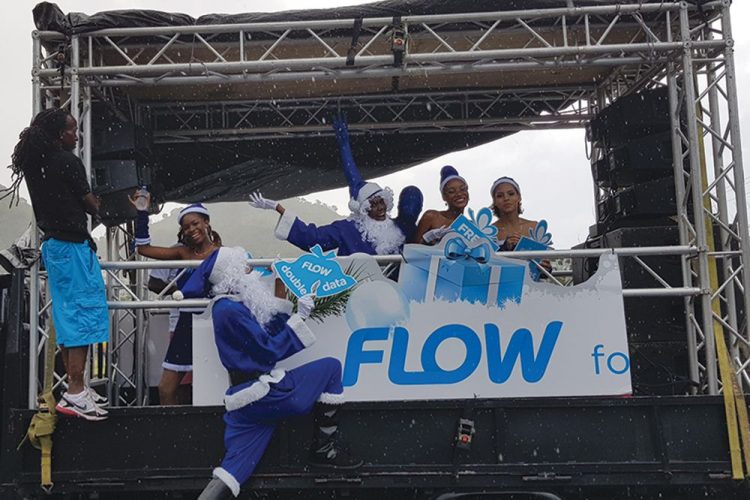 Flow remains in the hearts and lives of Vincentians, as seen through the celebration on the leeward end of the country, during the recent Christmas motorcade on Saturday, December 9.
Deeming the motorcade a huge success, marketing and communications lead Nikala Williams expressed her satisfaction and gratitude for what she described as an overwhelming response from residents in the various communities.
Williams stated that it was pleasing to see that despite the gloomy weather on Saturday morning, the different age groups within the communities turned out in their numbers to engage with the FLOW family. She made reference to a senior citizen, who was seen dancing with members of the FLOW team.
"They came out and embraced us" said Williams, who concluded that the fruits of their labour were revealed at Saturday's event.
She added that the aim of further embedding the culture of Christmas and reminding persons of the true meaning of the festive season was achieved.
"This is what FLOW stands for," said Williams.
Noting that the motorcade was a success, indirect sales manager Recardo Jackson stated that the main aim was to bring the company's great deals and offers directly to the residents on the leeward side of the mainland, rather than having persons commuting to capital Kingstown.
Jackson said one of the new crazes this Christmas season is the signature handset, the ZTE Blade that is being sold at $129. Stating that the Christmas deals and promotions were well received, he said that customers were excited to take advantage of what was placed on the table. He further admitted that in his experience, he has not seen such a more attractive deal.
The indirect sales manager further urged FLOW customers and persons who are interested in joining the FLOW family to keep their ears peeled for the remainder of the season, hinting that FLOW's best is yet to come.