Posted on
Fashion students graduate in style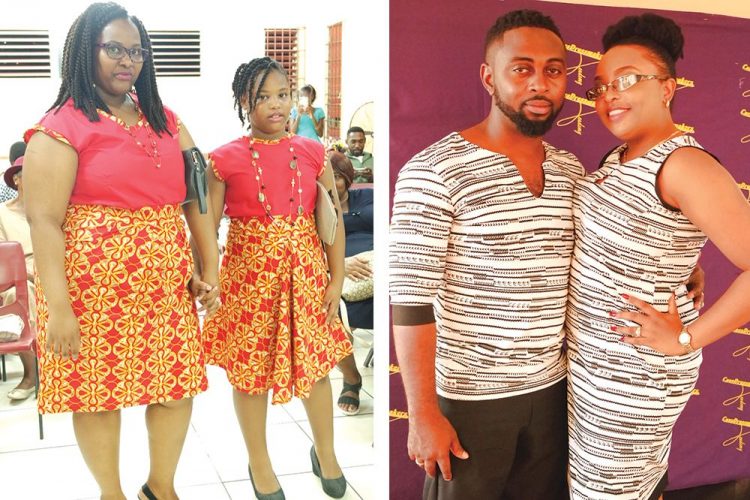 Thirty females and one male have graduated from a three-month course in garment construction from Cassdressmakers Academy.
The course ran from September 7 to November 30 and participants were instructed in constructing skirts, shirts, dresses and pants. Each instructional session lasted for two hours every Thursday at the Red Cross headquarters in Kingstown.
As a requirement for graduation, each participant had to construct a garment and model it at the graduation ceremony, which took place on December 2.
Six students who did exceptionally well in their neatness and craftsmanship were awarded Certificates of Excellence. They were Rosann Durrant, Nikita Charles, Pricina DeGuterrez, Thrisna Burgin-Jardine, Tricia Pope and Villette Browne.
Featured speaker at the graduation ceremony Jeon Adams, a past student of the academy, urged the graduates to pursue their dreams by giving their lives and plans over to God; discovering who they are and what are their gifts or talents; associating themselves with the right people who will see their potential and encourage them; creating an environment that will allow them to hear from God about their next step; creating a healthy life style; and not to fear people, but fear God.
The founder and instructor of the academy is Cassandra Shortte, who started the academy over 10 years ago at her home at Reeves Level. She moved into Kingstown in February 2015, as the demand for the academy became greater on a national level. Since she moved into Kingstown, the academy has attracted participants from as far as Chateaubelair on the west coast to Owia on the east coast, and from the Grenadines.
The participants range from professional people to ordinary working people. Several males have completed the course. There are many who have started their own businesses and established their own clothes lines after participating in the course.
In order to accommodate all categories of people, there are two sessions each Thursday (2 p.m. – 4 p.m. and 4:30 p.m. – 6 p.m. The new course will commence on January 11, 2018. For more information please call 458-0361 or 455-4821.