Posted on
Vincentian students excel in Venezuela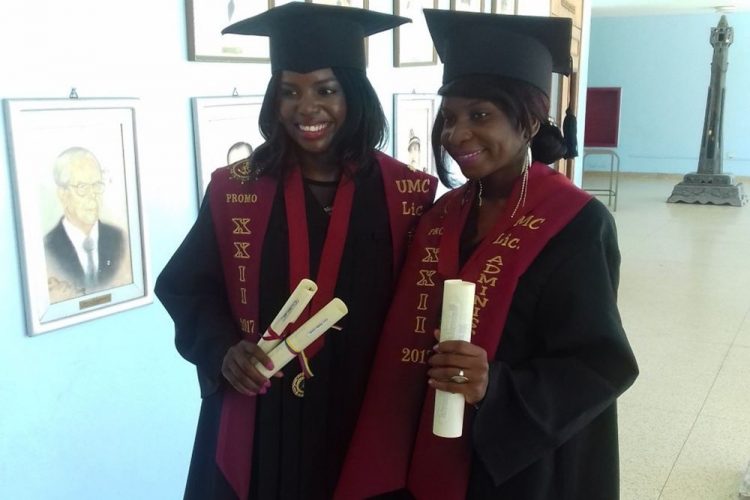 Vincentian students at the Caribbean Maritime University in Venezuela Methlyn Gill and Decolia Adams graduated on Thursday, November 30, with Bachelor's degrees in Management of International Trade.
Both students were recipients of scholarships provided by the Government of the Bolivarian Republic of Venezuela.
Gill graduated with Honours and was selected as valedictorian for her outstanding performance, which also landed her a two-year scholarship from the dean of the university to pursue postgraduate studies.
This achievement by these two young Vincentians was celebrated in the presence of the family of Gill, her mother Jacqueline Cain and her sister Andrea Cain, as well as the staff of the Embassy of St Vincent and the Grenadines in Venezuela.
Both were deservingly presented with gifts from Ambassador Andreas Wickham and his wife Yvette Wickham, in recognition of their resilience and hard work.