Posted on
Potential major storm in NDP camp subsides after meeting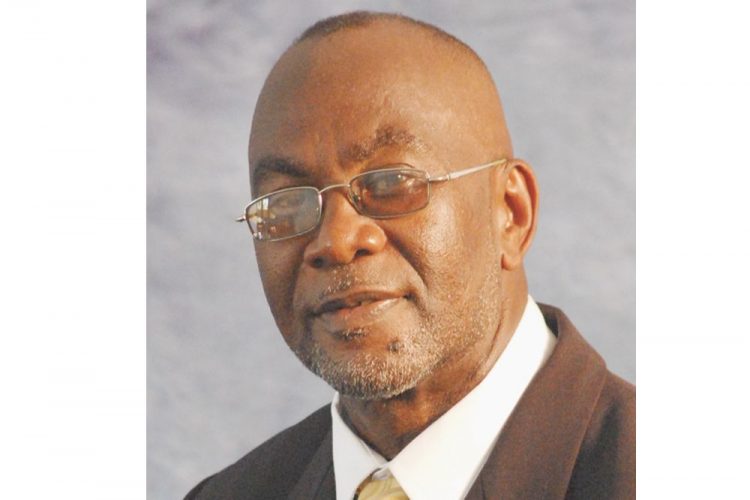 The storm that has been brewing between Major St Clair Leacock and the leadership of the New Democratic Party (NDP) seems to have subsided, at least for now.
On Monday, December 4, Leacock, one of the party's two vice-presidents, speaking on BOOM 106.9 FM, said he felt he was the best leader for the NDP.
But, one day later, Leacock, speaking on Nice Radio, 96.7 FM, in the presence of party leader Dr Godwin Friday and vice-president Roland 'Patel' Matthews, recanted the statement he had made the day before.
"…At any given time, there can only be one leader and we are in the privileged position that we have an effective leader in Dr Friday," Leacock said.
Dr Godwin Friday was elected to the leadership of the NDP in October 2016.
Leacock added, "it is for me to demonstrate that as a member of that team, that apart from my job as vice-president is to have his (Dr Friday's) back and have his back at all times, because when he succeeds, the New Democratic Party succeeds, and when the New Democratic Party succeeds, St Vincent and the Grenadines is a better place to live."
Leacock's renewed faith in his party and its leadership came about one week after he spoke publicly about a number of issues that he said were plaguing him.
He had voiced his displeasure that Israel Bruce, the NDP's candidate for South Central Windward, had again been overlooked for appointment as a senator and suggested that Bruce should have replaced Shirlan "Zita" Barnwell in Parliament.
Leacock's opinion did not sit well with some members of the party, with former president of the NDP Arnhim Eustace and social commentator Keith Joseph publicly chastising him on radio.
"If they want to bring disciplinary action against me, I not even going to waste my time to stand before a committee to defend myself; if they ask me to leave, I leave and I find something else to do with my time," Leacock said in response on Monday.
But it seems as if a meeting between Leacock, Friday and Matthews on Tuesday was successful in ironing out the issues and getting Leacock back on track.
Speaking on radio after the meeting, Leacock, Matthews and Friday seemed to be in bright spirits and spoke highly of each other and of their mission and the NDP.
"I am glad that I have the privilege to be part of this team. Dr Friday alluded to the fact that this morning it was his initiative to call his vice-presidency together. We spoke frankly with each other; it was a chance for us to understand the basic principles which guide and define all of us," Leacock said live on air.
He noted that all parties said what they had to say during the meeting.
"It is not a time for finger pointing or for one-upmanship or for any of us to have to feel that one or the other has to give way or concede or compromise for what is good for the party.
"I am impressed with how seamlessly that worked to the point that all of us recognized it was not really about any one of us, or for parliamentary caucus of our executive committees or party groups, but fundamentally it was more about the people, the large number of people in St Vincent and the Grenadines who have given us and who want to give us the opportunity to be in the corridors of power and to work in their interest."
Leacock also said he did not have to offer an apology, but added he is sorry for persons "who feel that the loyalty factor that has always been present in my own politics and the way that I conduct myself and the principles which direct me have dissipated any."
He said he is now more determined than ever to be of service to the people of the constituency of Central Kingstown.
He added, "there is no better vehicle that is available to me at this time and no better crew to be present with and leadership and company that I am in and I speak so with sincerity.
"I speak always with very serious passion and I am not given to be hypocritical in any of my pronouncements. I see it as I see it," said Leacock.
Commenting on Tuesday, Friday said that the party is indivisible and has one cause, which is to bring prosperity to the country.
He said while there has been a lot of talk recently about washing dirty linen in public, the party believes in coming together and having dialogue to resolve differences.
"We had a lot of frank discussion and a lot of the issues that would concern our base, our membership, and persons who are looking and those who are wishing us well. Those who are not, well what I have to say is that the NDP is a united force going forward to build St Vincent and the Grenadines. We have a common purpose, which is to remove the ULP from office," said Friday.
He said that he, Leacock, and Friday stand resolute in this aim.(LC)