Posted on
Friday says NDP issues resolved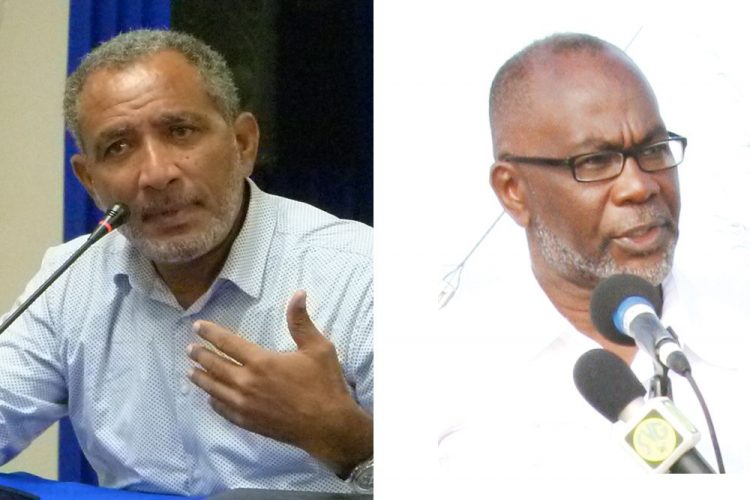 The presidency and vice presidency of the New Democratic Party (NDP) have resolved all the issues that were stirred up publicly in the last two weeks and the party is united "as it ought to be" and going forward.
So said president of the NDP, in an interview with SEARCHLIGHT on Wednesday, one day after he met with both vice-presidents of the party, St Clair Leacock and Roland "Patel" Matthews.
Friday said that the comments that were made and the issues brought up by Leacock were discussed internally, "as they ought to have been done."
"We, yesterday (Tuesday 5) went on the radio to celebrate the 42nd anniversary of the NDP and it should have been evident to everybody that whatever concerns which were raised in the past, they have been resolved.
"That those things are behind us and dealing with matters that are of more concern to the people of St Vincent and the Grenadines, which is to replace the ULP government with a government that looks after their interests," said Friday.
He told SEARCHLIGHT that every organization has issues that will arise from time to time and sometimes, it is just a matter of proper communication.
"…And that is what happened. We had a meeting between the vice-presidents and myself and we thrashed out issues very frankly, as we ought to and we agreed that our issues have been resolved and they weren't to be to the magnitude that they distract us from representing the people of St Vincent and the Grenadines," said the NDP head man.
He noted that after the meeting, he, Leacock and Matthews went on radio to celebrate the NDP's anniversary, "…and I think everybody was quite happy, because we were speaking with one voice."
He said everyone is taking the appropriate step to speak with one voice and where there are differences in the future, the parties will resolve them.
He revealed that the NDP will have a 42nd anniversary dinner and dance on December 15 at Vogue (restaurant, bar and nightclub) at the Diamond Estate and he is hoping that persons can support the cause.
"It is a contribution of $130 a ticket. We will have that as a fund-raiser for the 42nd anniversary," explained Friday, who added that the NDP is the oldest political party in the country.