Posted on
SVG sees major potential for foreign investment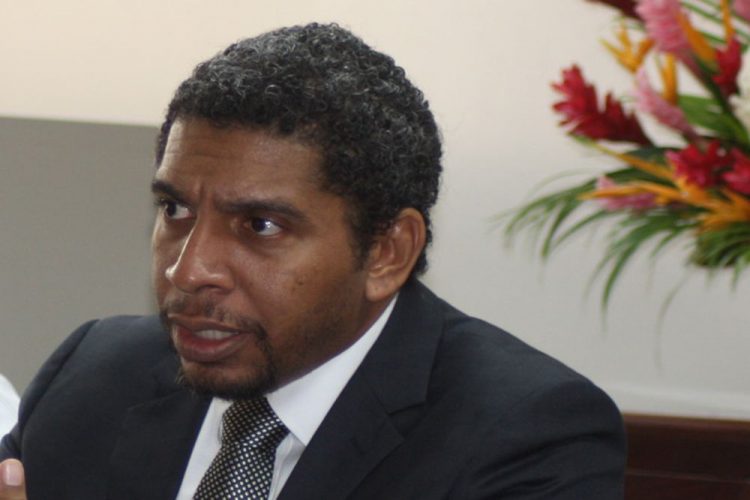 Katara Hospitality, formerly known as Qatar National Hotels Company, the largest hotel owner, developer and operator in Qatar, is showing interest in St Vincent and the Grenadines (SVG).
This, after meetings in Qatar between Minister of Finance Camillo Gonsalves, Chief Executive Officer (CEO) of Katara Hospitality Hamad Abdulla Al-Mulla, Minister of Economy and Commerce of Qatar Sheikh Ahmed bin Jassim bin Mohamed Al Thani, Prime Minister of Qatar Abdullah bin Nasser bin Khalifa Al Thani and other Qatari officials.
Minister Gonsalves, who recently returned from his Qatar trip, told reporters on Tuesday that during these meetings, several issues were raised, with one of the main things discussed being hotel development in SVG.
Gonsalves said it was explained to the respective ministers that February 2018 will be a year since the Argyle International Airport (AIA) opened and it is the Government of SVG's aim to increase the number of hotel rooms in the country in an effort to attract more airlines.
Gonsalves said he explained to Katara Hospitality, the mandate of the Government, which is not only about attracting Foreign Direct Investment (FDI) to build hotels, but to also construct a state-owned hotel of around 250 rooms.
"Katara Hospitality was very clear that their vision for their first Caribbean facility is a good bit larger than 250 rooms and that they would be interested in SVG," explained Gonsalves, who noted that Katara Hospitality sees us as virgin territory, where the best locations are not taken by other entities.
He said Katara Hospitality can brand and market SVG in a particular way and they have indicated their "strong" interest in partnering with the Government in hotel development, but for a number more than 250 rooms.
The Finance Minister said another positive of doing business in the hospitality industry with Qatar is that Qatar Airlines is also a state-owned company and they have a number of synergies between creating the airlift to their (Katara Hospitality) hotels wherever they exist.
"We had some very fruitful, some very positive discussions, but the ball is now in our court, as they have requested some information from us about projected arrivals, about our wages, about our laws, about some of the locations that I discussed with them about potential hotel development," said Gonsalves.
He added that the Ministry of Tourism, the St Vincent and the Grenadines Tourism Authority (SVGTA) and the Attorney-General's chambers have been tasked with providing the information requested by Katara Hospitality.
Officials from Katara Hospitality are expected to visit SVG early in the new year to further develop conversations about hotel development.
While in Qatar, Gonsalves also met with Minister of Finance Ali Shareef Al Emadi and Minister of Sports and Culture Salah bin Ghanem bin Nasser Al Ali.
Discussions were also held with the Ministry of Education, Ministry of Sports and Culture, the Qatar Development Fund, Hassad Food Company (responsible for the importation of food into Qatar) and the Qatar Chamber of Commerce and Industry.
The Finance Minister's visit followed on the heels of a visit by Prime Minister Dr Ralph Gonsalves, who had meetings with the Emir of Qatar Sheikh Tamim bin Hamad Al Thani and discussed areas of interest.
This follow-up meeting was held to have discussions with members of the Qatari government to operationalize some of the issues that were agreed upon and laid out by the senior Gonsalves and the Emir.(LC)