Posted on
QIF shows interest in plans for new city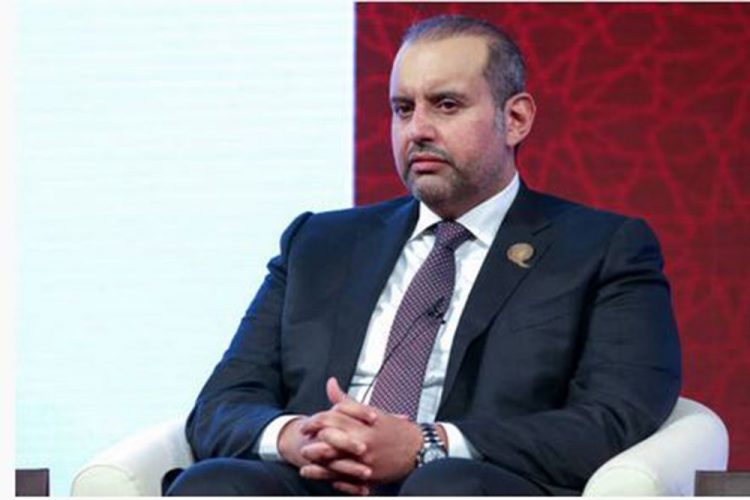 The Qatar Investment Fund (QIF) is showing a strong interest in helping with the Government of St Vincent and the Grenadines' (SVG) plan for a city at Arnos Vale.
If these interests manifest into something tangible, this country will see investments in hotels, residential housing (condominiums), retail space and public facilities (like a hospital), among other projects.
Minister of Finance Camillo Gonsalves, during a press conference at Cabinet Room on Monday, said that officials attached to the Qatar Investment Fund "were very interested" when they heard that a tiny mountainous island like SVG still has an undeveloped area (over 60 acres) of flatland, reasonably close to the city, the cruise ship and ferry berth and several beaches.
Gonsalves has just returned from Qatar, where he met with a number of government officials to discuss investment opportunities on SVG.
Qatar is one of the Gulf's most resilient growing economies, thanks to its government's determination to diversify away from oil and gas and Gonsalves said he explained to officials there that this country already has plans in place to construct a new hospital in Arnos Vale and that there have been discussions with MovieTowne (a Trinidadian owned company) about a movie facility.
Gonsalves said despite the interest being shown by other entities, the Qataris want to visit to see the site and to hear from the Government what the vision is for the city and how the construction can be phased over the next few years to develop the city.
"I think that those conversations were very positive," said Gonsalves, who noted that the QIF are partners with the Organization of Petroleum Exporting Countries (OPEC) Fund for International Development (OFID), which has just signed an aide-memoire with SVG.
"They are aware of those discussions and they feel that there are some important synergies there and the Qatar Development Fund is interested in building the roads, the infrastructure, drainage, the tunnel through Cane Garden point and the Qatar Investment Authority (a separate entity) is interested in getting involved, because there will be condominiums and hotels and revenue generating aspects," said Gonsalves.
The Finance Minister said that the Qataris indicated that their interest in SVG is due to the strong friendship between this country's Prime Minister Dr Ralph Gonsalves and the Emir of Qatar Sheikh Tamim bin Hamad Al Thani.
"They usually buy very well-established investments that are already making money, but because of the relationship, they are interested in partnering with SVG with a project that might not spin a profit like most of their investments, but because of the friendship they are willing to invest in that regard," said Gonsalves.(LC)