Posted on
Qatar on the horizon for SVG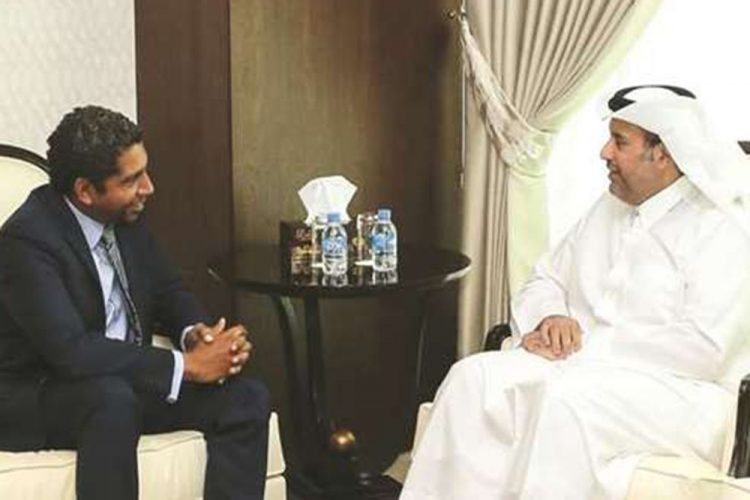 The possibility exists that Vincentians may soon be heading to Qatar to take up scholarships in that country.
Minister of Finance, Camillo Gonsalves, speaking this week, said he has held conversations with Qatar's Ministry of Education and the Qatar Foundation on the issue of scholarships.
Gonsalves, who recently returned from Qatar, explained that the Qatar Foundation is in an area outside of Doha (the capital of Qatar) called Education City.
Education City is an initiative of the Qatar Foundation for Education, Science and Community Development. It covers 14 square kilometres and houses educational facilities from school age to research level and branch campuses of some international universities.
In Education City, universities share research and forge relationships with businesses and institutions in public and private sectors.
Six American universities, one British university and one French university have branch campuses at Education City. They are Virginia Commonwealth University in Qatar School of the Arts (VCUQ), Weill Cornell Medical College in Qatar (WCMC-Q), Texas A&M University at Qatar (TAMUQ), Carnegie Mellon University in Qatar (CMU-Q), Georgetown University School of Foreign Service in Qatar (SFS-Qatar), Northwestern University in Qatar (NU-Q), HEC Paris and UCL Qatar.
Two Qatari universities are also there, the Qatar Faculty of Islamic Studies (QFIS) and the Hamad Bin Khalifa University (HBKU).
Gonsalves said as a gesture of friendship, Qatar said that they will be able to extend one or two scholarships to Vincentians who already qualify for matriculation in these schools.
"We don't have the final modalities worked out yet as to precisely how many and when it will begin, but we have an agreement on that issue", Gonsalves noted.(LC)