Posted on
Masked men break into Singer, steal televisions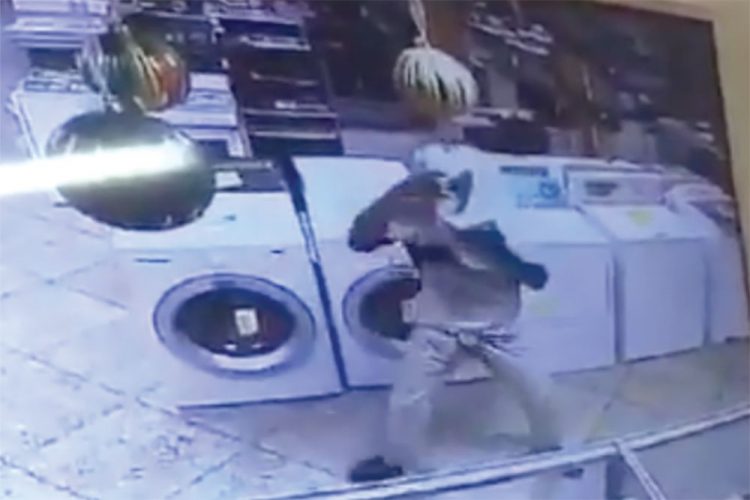 Two masked bandits made off with three television sets and a stereo system from the Singer department store on Halifax Street, early Tuesday morning.
The brazen early morning burglary took place at around 2:15 and saw one of the two men throwing what appears to be a stone through the business place's show-window.
One of the men steps through the broken window, then hands three flat screen televisions to the man standing outside who lays them down on pieces of cardboard.
The man outside later picks up the televisions and crosses the road, making good his escape, while the other burglar moves around inside the building, seemingly confused.
The snatch and grab is said to have taken place about two minutes after a police patrol passed the establishment, which points to the men monitoring the area before carrying out the act.(LC)