Posted on
Blue Friday door buster event at Flow a success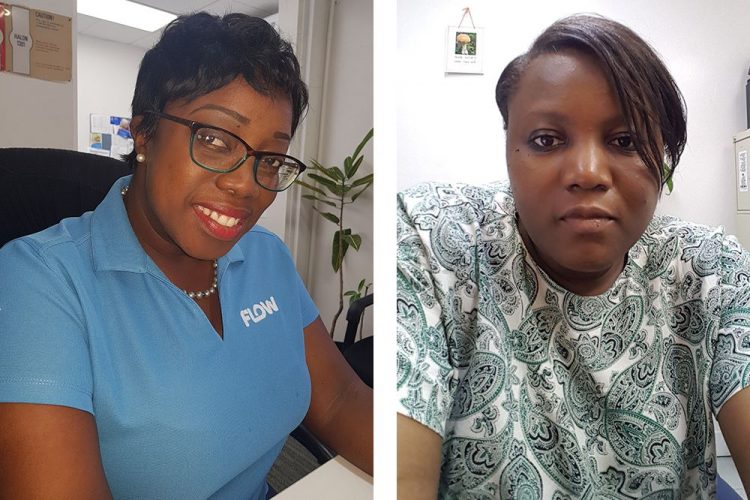 Known for taking creativity and innovation to the next level, Flow SVG has once again taken a global event and uniquely modified it to make it its own, with its first ever Blue Friday door buster sales event.
While other businesses in SVG stuck to the traditional "Black Friday" theme, the telecommunications heavyweight placed its own spin on the much anticipated event, which was commemorated this year on November 24.
Never seen before, the Blue Friday sale was spearheaded by the creative minds within the Flow family. Flow's country manager Wayne Hull was high in praise for the novel occasion, stating that it was a thrill to see the Blue Friday event well received by Flow's valued customers and visitors alike. Observing that persons were flocked at the entrance before 7 a.m., he said that the numbers that are reflected are more than exceptional.
Raving about the innovative event is the company's marketing and communications lead, Nikala Williams, who stressed that the occasion was simply another opportunity to set yet another high standard for FLOW.
Williams divulged that before the day's end, the company was sold out of one of the season's signature handsets, the ZTE Blade, which is on sale for $129. She hinted nevertheless that the Blue Friday door buster sale event will continue to become a household name within Flow.
Williams reminded customers about the scores of Christmas activities that are forecast for the entire Christmas season, including during Nine Mornings.
Meantime, the company's consumer sales manager, Andrea Liverpool, raved about the Blue Friday sale event, noting that it was nothing less than exciting throughout the entire day at Flow. Noting that the company has had to restock the store with the signature Christmas handsets, the ZTE Blade, Liverpool stated that the event was a major success not just for the customers, but also for the company, as it allowed the opportunity to engage with the customers.
Liverpool also divulged that customers should look forward to the unboxing of the Samsung Note 8 and the Apple Iphone 8.