Posted on
Security guard ordered to pay man for bodily harm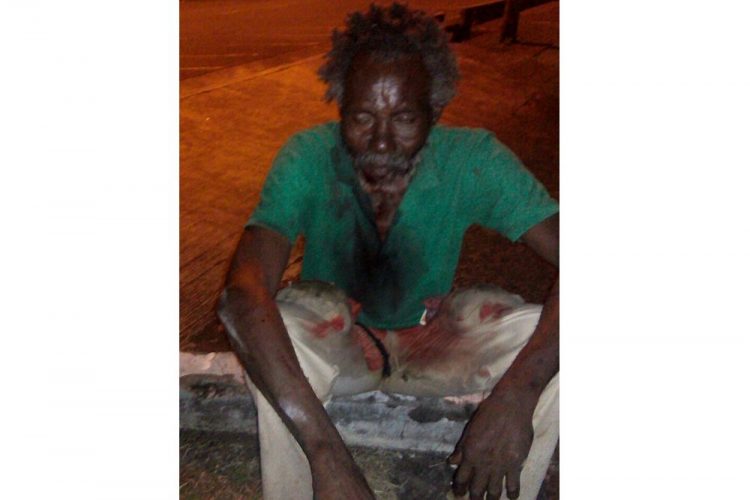 A security guard has been ordered to pay a mentally challenged man $1,000 for beating him.
Dallas Pope, 37, pleaded guilty last Friday to beating Ezekiel Browne with a cable, resulting in multiple abrasions and marks about his body.
At a sitting of the Biabou Magistrate's Court, before magistrate Rickie Burnett, the court, was informed that both Pope and Browne occupy the same residence, with Pope renting the upstairs and Browne, having been placed in the downstairs by a family member.
Pope stated that he has complained many times about Browne bringing garbage and storing it at the residence. He said he had to take his daughter to the clinic after she developed rashes about her body.
On Tuesday, November 21, Pope, a security guard by profession, administered a beating to Browne with a cable, resulting in multiple abrasions and marks about his body.
Lawyer Israel Bruce, who was present at the hearing, raised a question as to whether a mentally challenged person could come before the court as a virtual complainant. He also stated that while he understands Pope's frustration, Pope walked over the line where his rights ended and trespassed on that of the complainant.
Prosecutor Carl Williams responded to Bruce's question, saying yes, a mentally challenged person can come before the court as a virtual complainant, but in this matter, it was really one of the State against the accused.
Magistrate Burnett challenged the prosecutor as to what the case would be if the defendant had pleaded not guilty. 
Williams stated a challenge would then arise as to whether or not the complainant would be fit to give evidence in the matter.
"In this case, where the defendant pleaded guilty, the court should pronounce a sentence that would not outrage the public," said Williams.
Magistrate Burnett questioned Williams as to whether the court should consider public outrage when administering sentencing. He made reference to the outrage which resulted when he had sentenced Colin Williams to six months in prison for theft of four bags of garlic on Monday, November 20.
Prosecutor Williams insisted that the sentence should be fair and just, but still consider the public interest.
This statement was rebutted by Bruce, who stated the court cannot be consumed with what public outrage would be, but whether the individual can benefit from the judgement.
In handing down his judgement, magistrate Burnett told Pope that while he understands his frustration, he believed he went overboard. Burnett said while Browne may have some medical and mental challenges, he is a person and a citizen and the court has a duty to protect everyone.
Pope was ordered to compensate Ezekiel Browne $1,000 by February 23, 2018. In default, he will spend six months in prison.(CJ)