Posted on
Massy treats students to fun-filled Logos experience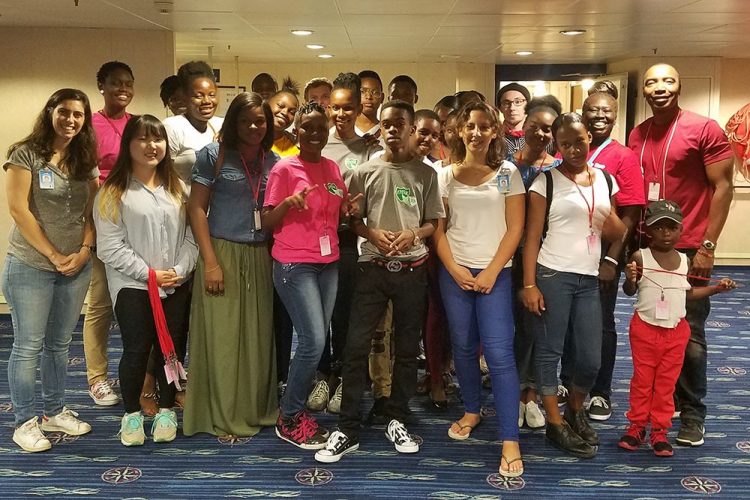 Massy Stores, through a collaborative effort, has left a lasting impression on 14 secondary school students.
Last Sunday, November 26, the students were treated to what marketing officer at Massy Petra Plato described as "A fun filled evening" onboard the floating bookshop Logos Hope.
"The students learnt about the crew, life onboard the ship and the ship's purpose, which is to bring knowledge, help and hope to the people of the world," said Plato.
She said the students chosen may not have got the opportunity to visit the ship without help from the supermarket chain.
"The students also had the opportunity to dine with the crew and shop for books, which will assist in their development," explained Plato, pointing to BOOM SVG 106.9 FM, IKTV and The Vincentian for helping make the visit possible.