Posted on
Edinboro man stabbed to death in Canouan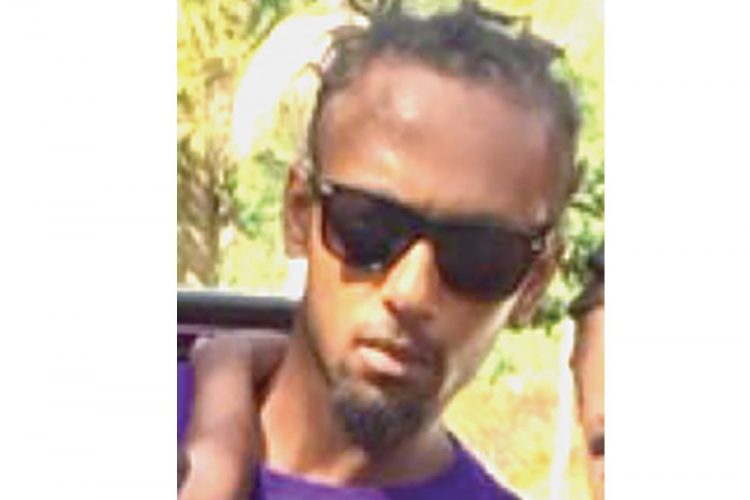 One week ago, when Pamela Boyde received a hug from her son Tishorn "Piper" Boyde, little did she know that it would be the last time she would be held by her son and the last time she would see him alive.
On Sunday night, Tishorn became the 40th person to be killed here this year.
He was stabbed on Canouan and died on that Grenadine island. Reports are that the construction worker, originally from Edinboro, was involved in an altercation with a man he knew.
Tishorn is alleged to have inflicted a wound to the man's head, after which he was stabbed in his neck and back, according to reports.
On Monday, Pamela said that she left Canouan a week ago to come to the mainland to do some business and when she was leaving, Tishorn began crying for no apparent reason.
She said she asked her 24-year-old son what was the matter and he said that he would miss her.
"I tell him it wasn't like if I was leaving Vincy. I told him not to cry. He asked me for a hug and he said give me a last hug and he squeeze me so tight and that was the last hug," recalled Pamela, before breaking down in tears.
The distraught mother said while her son did not listen at times, it is very sad how he died.
"I came up and left him there and I tell him behave. I can't believe my son dead just like that. If he been ah hear by me, he would be alive. He rude and he disrespectful, but he should not go down like that. Nobody never come tell me this, but I know he rude," said Pamela, in between her weeping.
"If he choose this way, this is his way. I talk to him, but he don't listen to nobody. He would say 'mommy, I is a big man, I do what I want to do' and I would leave him," revealed Pamela, who opined that despite her son's stubbornness, she could have prevented his death if she had been there.
"I was wondering if people was there and watch this thing going this far and not hold them back. If I was there, I know he wouldn't be dead. I would take him home and he would go," said Pamela.
She said that her son was a father of three children, who all reside in Canada and that he returned from Canada last year, leaving his wife and children behind. He would have celebrated his 25th birthday on December 22.
Alicia Boyde, Tishorn's sister, said she feels hurt that her only brother has died.
"Mommy has five of us and he was the only boy. I feel so sad, I feel so breakdown. I was crying whole morning," said Alicia, sitting next to her mother on a stool at a shop in the Leeward Bus Terminal yesterday.
"He is a cool boy, but sometimes he don't listen to nobody," stressed Alicia.
She said she thinks the crime situation is out of control and at times she feels as if the country will "get lock down," meaning that the Government will set a curfew.
"Them have to stop the crime and is bare young people killing one another; they need to stop the crime," said Alicia.
Police are investigating the incident.