Posted on
Digicel staff gives Questelles beach facelift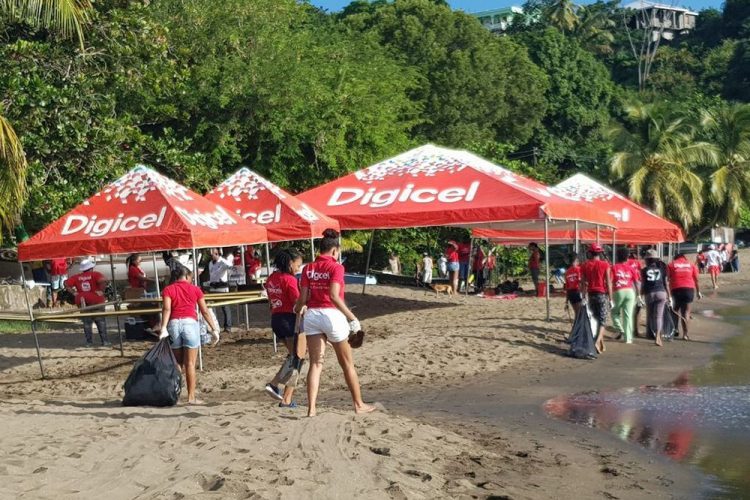 On a day that many spend shopping online and flocking to retail stores to cash in on the best deals, the team at Digicel SVG spent Black Friday afternoon offering community service to one rural community here.
On Friday, November 24, over 80 employees from Digicel journeyed to Questelles to give the beach there some much needed cleaning.
Digicel's country manager John Davies, while addressing the staff on site, encouraged them all to continue giving their best service to customers. Davies explained that it is extremely important that Digicel is seen as a good corporate citizen, by not only designing the best promotions to give real value back to customers and supporting projects organized by government and NGOs, but also seen physically going into communities and assisting where there is a need.
Friday's activity saw the Digicel team giving the South Leeward beach a deep clean, gathering over 30 large bags of garbage, containing items such as: clothing, shoes, hair extensions, plastic bottles and bags, among other things.
The team also erected a "Keep it Clean – Take your garbage with you" sign, which they hope will serve as a reminder to residents and other users of the beach to not litter and keep the area clean.
The beach clean-up exercise ended in the form of a barbecue, which saw persons in the community partaking and thanking Digicel for seeing the need and taking the time-out to enhance their surroundings.