Posted on
Vermont man ignores threat, shot to death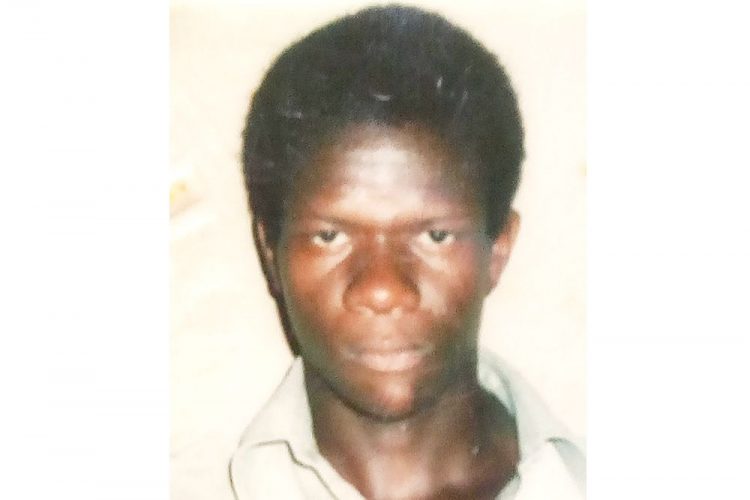 Lament Wilson may have been alive today, had he taken a threat to his life seriously.
The 49-year-old man was gunned down at Francois, Vermont, on Wednesday night, sometime after 8, when he and his brother, Darius 'Dreyfus' Wilson, were on their way to hunt.
Lament, who was released from prison earlier this year, was scheduled to appear in court yesterday, to testify against Denzil Glasgow, who is alleged to have shot him in June this year.
"I don't know what cause it (his death), but in the week, he came and told me and mommy a guy tell him he not living out this week," Blessing Wilson told SEARCHLIGHT on Thursday, from her Francois home.
Blessing, Lament's sister, said she feels bad about what happened to her brother, although he had his ups and downs. She said he was a good brother to her and would help her with her produce anytime she asked him to.
"Sometimes I in the mountain and I want my load come down to go in the market and I ask him, and he brings it down. May he rest in peace," said Blessing.
She said Lament was involved in a lengthy dispute with a family in the village, which saw him doing seven years in prison, because of a fight in which villager Daniel Jackson lost his eye. The man charged with shooting Lament is Jackson's grandson.
Blessing said the family has had its fair share of tragedies, as in 1984, when she was 13 years old, two men, Orville and Wilkie Jessop (father and son), killed her father Adolphus Wilson and were hanged for the murder.
Adolphus was stabbed with what Blessing referred to as a "grain" (a pointed piece of steel used for hunting) and chopped on his shoulder during a dispute over land.
"They kill him and leave us fatherless and my mother had to play father and mother role to mind us; now another brother gone too," said Blessing, who also revealed that in 2013, during heavy flooding, another of her brothers, Desmond Wilson, died when he was washed away by flood waters.  
Lament's brother, Darius, explained that on Wednesday night, he and his brother were going to hunt manicou. He said his brother was leading the way; then he heard three shots and saw his brother running.
"I didn't see anybody, I just heard the shots. He get shoot twice in he belly and one in chest," said Darius, pointing to the spot where his brother fell and died.
Darius went home and informed his family members after the shooting.
"I feel sad, but can't do nothing. They shoot him already in his belly. He been to go courts today (Thursday, November 23). Something have to go on," said the 45-year-old Darius.
Comsie Wilson, Lament's mother, said while people may say things about her son, Lament was a good person to her.
"He worked in the ground, he had his own land," said Comsie, who added that she was on her bed when she heard the shots that ended Lament's life.
Comsie told SEARCHLIGHT she already misses her son.
Lament's death brings to 39, the number of persons killed here this year.