Posted on
NPL donates laptop to CPEA top performer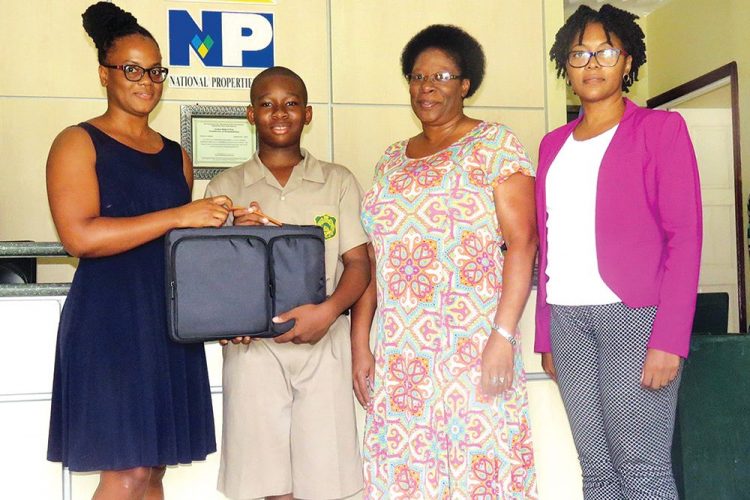 The pupil who placed first overall in this year's Caribbean Primary Exit Assessment (CPEA) has been presented with a laptop computer.
Rosario Reynaldo Matthew Browne, who received an average of 98 per cent in the examination, was awarded with a top of the line Hewlett Packard 360 laptop by National Properties Ltd (NPL), in recognition of his outstanding performance, at a presentation ceremony at NPL's headquarters in Diamond last Friday.
Rosario accomplished his academic feat as a student of the Kingstown Preparatory School, recording 96 per cent for Mathematics, 98 per cent for Science and 98 per cent for English.
A resident of Ratho Mill, Rosario is the son of Reynold Browne and Rosalind Pinder-Browne.
He now attends the St Vincent Grammar School.