Posted on
FLOW promises eventful Christmas season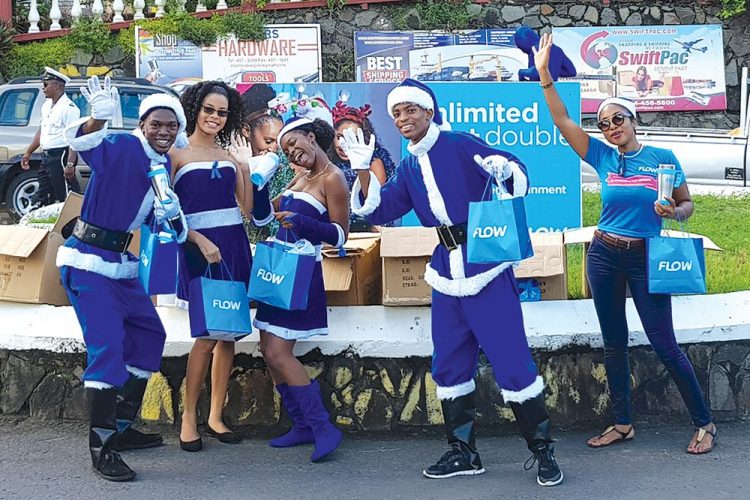 With their tagline "For everything that matters," the Flow family is encouraging the public to flock to its doors for all their telecommunications needs that matter this Christmas.
The company's Christmas promotion started on November 15, with a soft launch at a press conference, followed by scores of giveaways to its loyal customers in the festively decorated store.
In its efforts to create an authentic Vincy Christmas celebration, the telecommunications giant amped things up with its official launch on Friday, November 17, when the Flow models were dispatched to Gibson Corner and the Arnos Vale roundabout to greet early bird motorists with hot breakfasts.
The festive atmosphere continued on the road Friday afternoon, when persons rushed to the much decorated Flow trailer, as scores of persons were eager to receive Christmas giveaways in November.
Additionally, the melodious tunes of the steel pans, bum drums and string guitars of the Rose Bank drummers grasped the attention of passersby.
The event successfully concluded with a Nine Mornings style concert on the promenade, with performances of folk songs and parang by the Rose Bank Drummers and Flow ambassadors Luta and Soca Monarch champion Delroy 'Fireman' Hooper, along with the collaboration and efforts of Island Network's head, Herrick Horne.
While Flow's Christmas promotion concludes on December 31, the team promises to transform the life of individuals through its mega life makeover, and rewards and giveaways for the entire season.