Posted on
Courts gives lucky customer reason to smile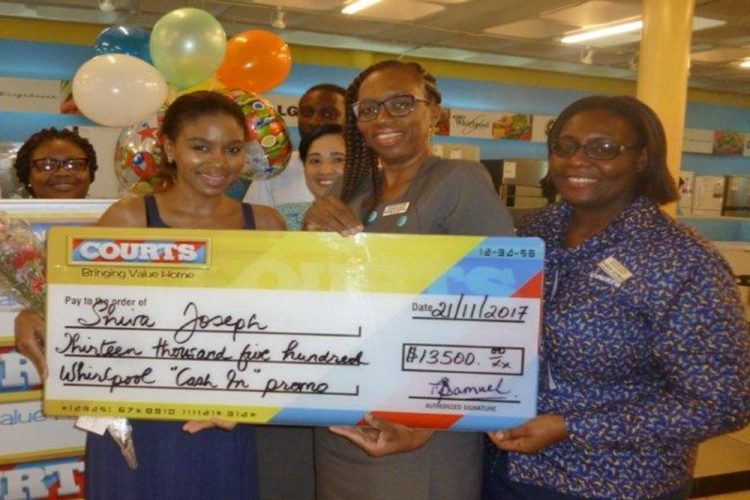 Just two weeks after making her purchase from furniture and appliance store Courts St Vincent Limited, Shiva Joseph has 13,500 reasons to be thankful.
The Prospect resident was selected as the grand prize winner of Courts "Whirlpool Cash In" promotion, which awarded her cash winnings of USD$5,000 or XCD$13,500.
Joseph was pleasantly surprised, but calm, when commercial officer Lisa Veira informed her that she was the winner of the promotion.
"I must say that I am very happy right now… I don't think I've ever won anything before. It pays to shop at Courts," Joseph admitted, after absorbing the news.
Veira used the opportunity to congratulate the winner. She thanked all the persons who shopped during the promotion and indicated that there would be more upcoming promotions, where anyone can be a winner.