Posted on
SVG Land Bank one step closer to realization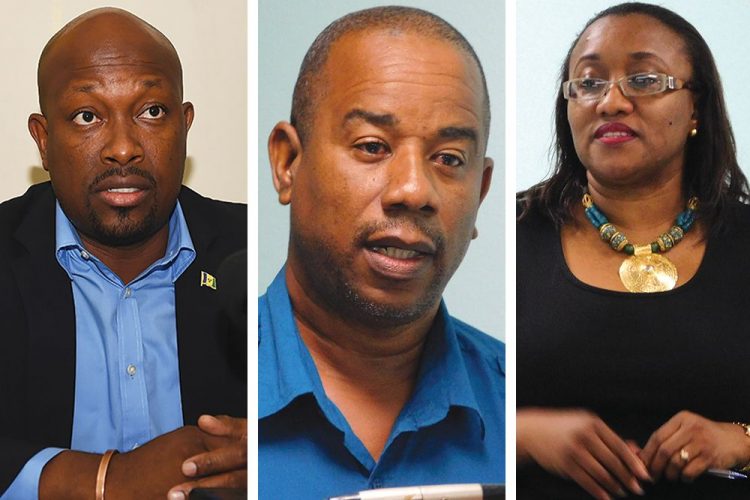 St Vincent and the Grenadines (SVG) is one step closer to the establishment of a Land Bank, which will provide a database of farming lands available for sale or lease.
Thirty-five persons from legal, agricultural and land development backgrounds participated in the inception workshop, which took place on Friday, November 10 and is part of a Food and Agricultural Organization (FAO) funded technical cooperation project – 'Development of National Land Banks for improved Food and Nutrition Security and Land Administration in Grenada, St Lucia and St Vincent and the Grenadines.'
The Land Bank project will assist in the establishment of a pilot land bank, prepare an institutional framework and operational guidelines for the establishment and operation of a national land bank. Databases will be developed with an inventory of rural lands, including idle and underutilized state lands, with relevant information on plot sizes, soil type, slope, existing land use, infrastructure and crop possibilities, among other initiatives, to ensure the successful implementation and sustainability of the land bank.
According to government officials, a properly established Land Bank will help slow the loss in acreage of agricultural lands to various factors.
Minister of Agriculture, Fisheries, Forestry, Rural Transformation, Labour and Industry Saboto Caesar said a survey done five years ago revealed that there were 18,000 acres of farming lands available. but there is significantly less today.
He said factors which contribute to reduced acreage are: former agricultural lands being used for construction of homes, climate change, farm lands being left idle, inaccessibility, and farming lands being divided up in inheritance.
Renato Gumbs, the deputy chief agricultural officer, explained that in order for the Land Bank to be effective, a national land use plan must be organized. He also emphasized that the Government would not be acquiring ownership of persons' lands.
"There is always a fear of losing your land and we have to reassure people that when your land is deposited into the Land Bank that they would not lose title to that land," Gumbs said.
The initiative to establish a Land Bank in SVG has been years in the making, but now, with technical and monetary assistance of the FAO, it is coming to fruition.
FAO national correspondent Dr Colleen Phillips said the project to establish the Land Bank has been funded by the FAO in the amount of US$418,000.
Following on from last Friday's workshop, a pilot project will be set up at Langley Park in approximately six months time.
Dr Phillips said initially, the Land Bank will have its own administration and operate as a separate entity.
She explained that the Land Bank will seek to motivate persons to use Crown, private and family lands for agriculture, but no one would be forced to put their lands in the Land Bank for sale or lease for agricultural production. Instead, persons with idle lands will be encouraged to consider having them used for agriculture by either selling or leasing them to farmers wishing to expand their production.
The workshop was facilitated by Sally Bunning, senior policy officer, Sustainable Land Management, FAO Regional Office for Latin America and the Caribbean.(CB)