Posted on
Stop spreading bad news about SVG – PM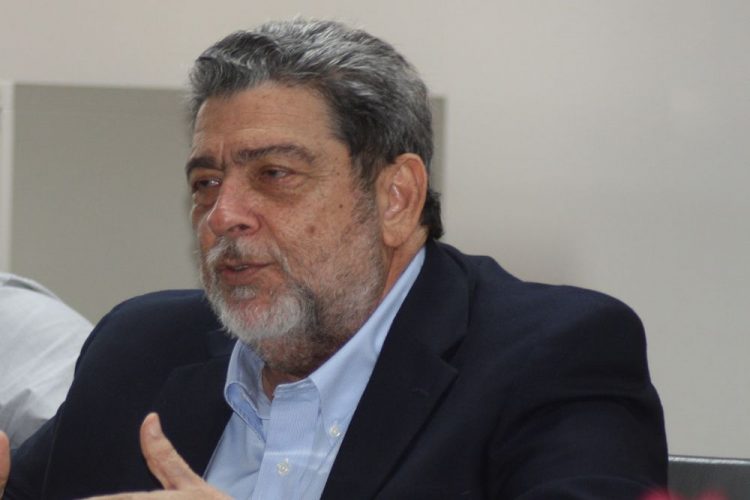 Persons associated with the opposition New Democratic Party (NDP) have been accused of embracing and spreading bad news about St Vincent and the Grenadines (SVG).
"Anytime some nominally negative news arises about St Vincent and the Grenadines, the instinct always, whatever the factual basis of those news, is for persons associated with the Opposition to take the low road to damn St Vincent and the Grenadines", Prime Minister Dr Ralph Gonsalves said during a press briefing at Cabinet Room on Monday.
Gonsalves was referring to the NDP's response to the Paul Manafort and Rick Gates money laundering indictment, which mentions St Vincent and the Grenadines (SVG) registered companies and their involvement in in the movement of approximately $1.4 million out of SVG.
He was also referring to Buzzfeed, a United States media entity and their description of SVG as being 'notorious for money laundering' and a 'prime money laundering destination'.
"Buzzfeed, whatever axe they have to grind in relation to Trump (Donald Trump, president of the United States) and Paul Manafort, they listed St Vincent incorrectly, as a notorious money laundering destination and you would think that the Leader of the Opposition [Dr Godwin Friday] would do like what Linton Lewis did, defend St Vincent and say this is false," said Gonsalves.
Linton Lewis, a former NDP politician and lawyer, while a guest on Boom FM 106.9, had spoken about why the reference to SVG as "notorious for money laundering' and a 'prime money laundering destination' was incorrect.
The Prime Minister said Dr Friday should have also deemed the information as wrong, as this country is not on any financial black lists and has been given a clean bill of health by the Caribbean Financial Action Task Force, the Caribbean arm of the international anti money laundering standard setter, the OECD Global Forum, the international tax transparency standard setter and the Caribbean Financial Action Task Force.
"What was his instinct? What did he say? 'Ahhh, this is a troubling thing'," said Gonsalves in relation to Friday, while noting that when these things are mentioned about SVG, we can't stop blogs from reporting, but we must combat the negative comments when they are not true.
Gonsalves said a joint statement by the National Anti-Money Laundering Committee (NAMLC), the Financial Services Authority (FSA) and the Financial Intelligence Unit (FIU) strongly denounced the description and indicated that the relevant authorities in SVG collaborated with the relevant authorities in the United States (US) in the investigation.
He said that persons associated with the NDP do not want to communicate with the NAMLC, FSA and the FIU, because that entails going to persons to enquire and requires a thought process.
"But they would have found out since 2014, the FIU was contacted by the American FIU…and they gave them all the information," said Gonsalves.
People must stop beating up on their own country, especially when we have done nothing wrong, the Prime Minister said.(LC)