Posted on
Hamilton presents paper at regional conference in Suriname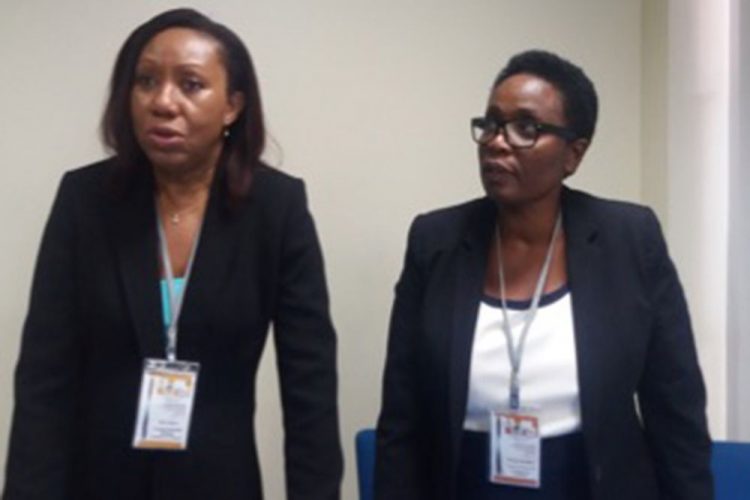 A senior education official last Friday presented a paper at a regional Quality Assurance Conference in Suriname.
Descima Hamilton, a senior education officer in the Ministry of Education, co-presented a paper on the topic "Redesigning the Registration Process for Tertiary Level Institutions in the Caribbean: The Case of St Vincent and the Grenadines and Trinidad and Tobago."
The paper was presented at the 14th annual Caribbean Area Network for Quality Assurance in Tertiary Education (CANQATE) Conference, which was held in Suriname.
Hamilton, together with Trinidadian Dr Ruby Alleyne, the accreditation consultant who was responsible for guiding the recent revision of the accreditation system in St Vincent and the Grenadines (SVG), made the presentation.
The conference was told that the focus of the revised criteria is not only on setting the minimum standards for the establishment of a new institution, but also on ensuring that all registered institutions are required to provide evidence of continued compliance with the standards, demonstrate their achievements in that regard over time and display commitment to continuous improvement.
CANQATE's annual conferences are the mechanism used to build or enhance the competencies of its membership in the area of quality assurance and quality enhancement through structured engagements.
The National Accreditation Board, which is a member of CANQATE, was established in 2006 by an Act of Parliament.
Emerging quality assurance agencies like the National Accreditation Board of St Vincent and the Grenadines benefited tremendously from the opportunities presented at the CANQATE conferences to both network and collaborate with more developed regional quality assurance agencies.
Hamilton has been managing the Accreditation Unit in the Ministry of Education since 2011 and has coordinated the expansion of the services of the Unit since then.
The National Accreditation Board is chaired by Dr Rosalind Ambrose.