Posted on
Creative explosion taking place on Bequia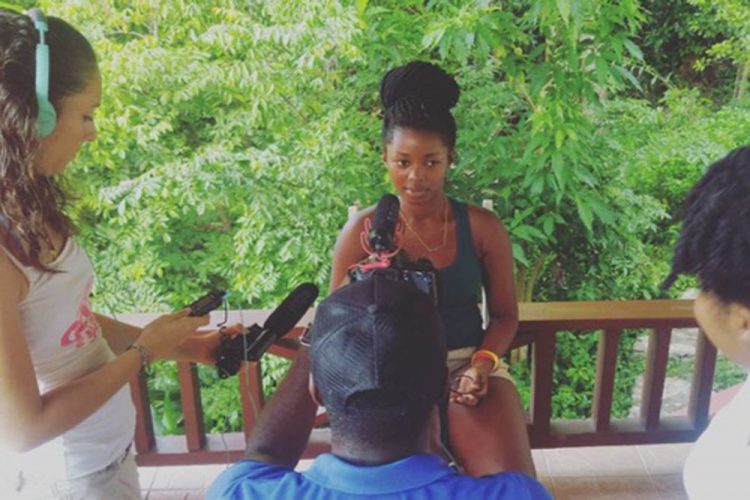 Something is happening on Bequia, and it's BIG.
The Hub Collective, a group that uses creativity to empower Bequians of all ages, has been really busy.
Not only have they got a new venue for their annual Positive Vibes Arts Festival on December 27, 2017, down at the Lower Bay Tennis Court in Bequia, but they also secured a building in the heart of the island's harbour to become The Hub – a brand new creative arts centre, open to everyone.
Renovations have started and when finished, The Hub will be home to an ongoing series of lectures, training and mentoring for island people, the place where anyone can record and produce music, a suite to train people to make and promote films and a space for musicians to rehearse and artists to create.
The onsite arts and gift store at The Hub will sell unique local music, films and our own range of T-shirts, bags and quality treasures. Local artists and crafts people will have a gallery space specifically to showcase and sell their creations and the opportunity for visitors to the island to 'meet the maker'.
The Positive Vibes Arts Festival is a celebration of the local art and music scene. The Hub's young performers are currently being trained and mentored weekly by experienced artistes like Judy Boucher and Colin 'Minkah' Peters, to not only develop their talent, but also raise confidence and self-esteem. And these youths are good, ready to blow the crowd away.
As well as emerging talent in music, dance, singing, modelling, drama and spoken word, established performers will hit the stage, inspiring up-and-coming artistes and celebrating our island's rich vitality and culture.
The Hub's young film makers have also been incredibly busy behind the scenes.
Not satisfied with the two awards they took home last year at the Caribbean Youth Film Festival in St Lucia for the epic, thought-provoking documentary 'Reclaiming Paget Farm', the crew got straight back at it this year. They recently wrote, filmed, produced and promoted yet another film, a short drama, 'My Life, You Ask?' tackling social stigmas throughout the region.
The crew managed to do it again, this time winning First Prize and Best Script at the same festival. These emerging film makers didn't just learn a new skill; they are using that skill to produce films that are among the very best in the Caribbean.
So, there you have it, Bequia is much more than a pretty sailing destination. This big little island has most certainly got TALENT.