Posted on
MV Logos Hope to arrive in SVG next week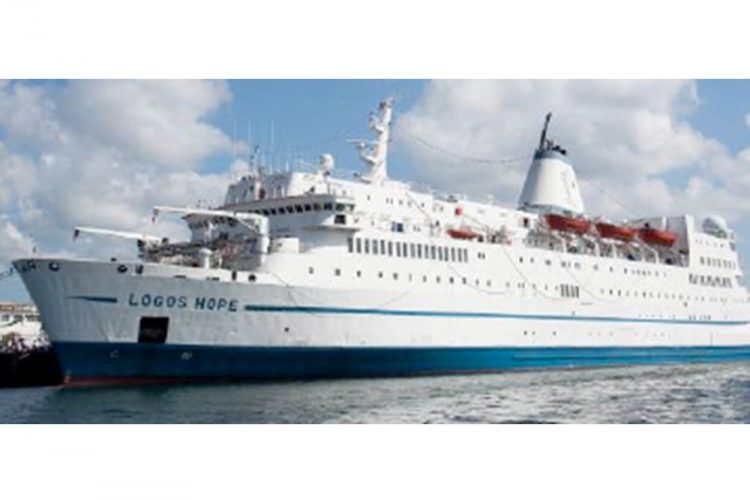 Logos Hope will soon arrive in Kingstown, St Vincent and be opened to the public from November 21 through December 3 at the Kingstown Container Port (Geest Shed).
This unique vessel with international crewmembers offers exclusive onboard events for people of all ages, in addition to its array of quality, affordable books.
Don't miss out on the opportunity to meet the crew in the book fair and the events on the ship!
"Guests can experience unique cultures and hear stories from people representing many nations around the world. They can look forward to a time of friendship and community, and also enjoy an interactive cultural programme," a release from the ship said.
All events have limited seating. Tickets are available at Nightingale Bookstore, Middle Street Kingstown, and onboard the Logos Hope.
Logos Hope offers an expanded selection of over 5,000 titles at affordable prices. The rest of the Visitor Experience deck is also open for the public to explore. From the Welcome Area, which introduces the new vessel through a short movie and interactive displays, to the International Café, which has ice cream, drinks and snacks for sale, there is sure to be something for everyone.
Logos Hope is operated by GBA Ships e.V., an international, charitable organization registered in Germany. Since 1970, the organization has welcomed over 45 million visitors up the gangways in over 150 countries and territories around the world.
MV Logos Hope will open to the public from November 21 through December 3 at Kingstown Container Port, entrance at the Geest Shed. Opening hours are as follows: Tuesday through Saturday 10 a.m. – 9 a.m.; Sunday and Nov 21, 2 a.m. – 9 a.m. The ship is CLOSED on Mondays.
Entrance fee is 2 XCD per person. Adults 65 and over enter for free. Children under 12 years old enter for free, but must be accompanied by an adult.
Visit www.logoshope.org/saintvincent for more information.