Posted on
vinlec team assisting with electricity restoration in Dominica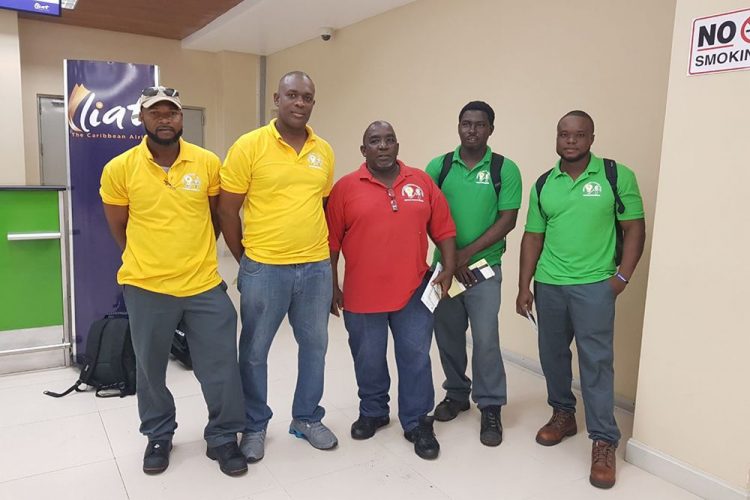 A five-member team from the St Vincent Electricity Services Limited (VINLEC) left the island on Sunday, November 5, for the Commonwealth of Dominica to assist with the restoration of electricity.
Electricity supply in Dominica was severely disrupted following the passage of Hurricane Maria. Reports indicate that a large number of areas are still without power and require extensive work.
The team, which is being led by Alston Scott (line supervisor – Maintenance), will work with staff from Dominica Electricity Services Limited (DOMLEC) and other regional utilities to rebuild the network and restore electricity.
The other members of the team are Mowai Latham – lineman 2, Dwight Roberts – lineman 2, Lamont Sterling – lineman 3 and Stanley Laidlow – lineman 3.
"VINLEC is pleased to be able to contribute to the rebuilding of these Caribbean countries," a release from the company said.
The islands of Anguilla and the British Virgin Islands also received technical assistance from VINLEC after their systems were damaged by the passage of hurricanes.