Posted on
SVGTU voices complaints on deplorable conditions of schools around SVG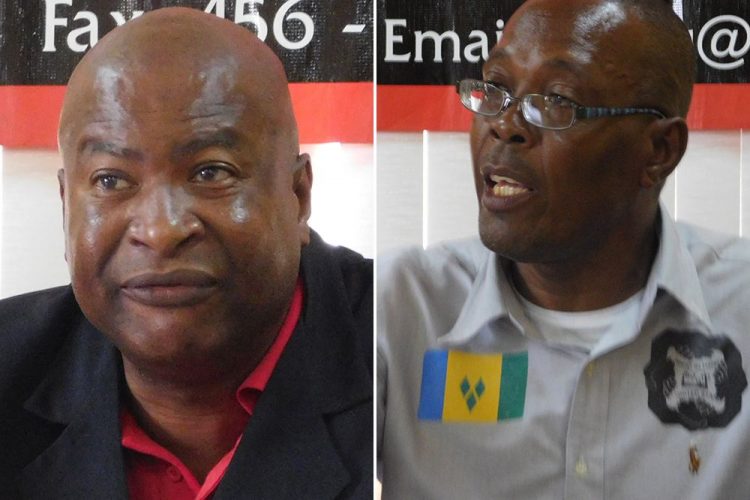 The conditions under which some teachers work are so deplorable that the time may soon come when the Teachers' Union may have to remove their members from that environment in order to protect their health.
At a press briefing on Tuesday, Oswald Robinson, president of the St Vin­cent and the Grenadines Teachers Union (SVGTU), said the same schools that the Union had complained of as being unsafe or risky to health at a previous press briefing, remained so up to the recent opening of the school year.
Robinson said one of the main problems is bat infestation, even at the nation's premier boys' secondary school, the St Vincent Grammar School.
"When the rain falls some of them are being affected. We have problems with toilets not functioning properly and there is woodlice. We have visited, just Friday gone, at one of our top schools, where we saw bats, not too far from the principal's office. And I can tell you the name of the school; we visited Grammar School and there were bats. Teachers claimed that these droppings would have dropped on them. The staff room, when the rain comes, is leaking. We can't have people working under these conditions," Robinson declared.
He said complaints about working conditions have also come from the Kingstown Anglican School, the Lodge Village Government School and the School for Children with Special Needs in Georgetown.
"…Lodge Village, Special Needs in Georgetown, we have a letter from them stating that they have a problem with infestation of bats. It's unbearable and you know the diseases that these things can cause and these are the conditions which our teachers are working," Robertson said.
Industrial Relations and Research officer Otto Sam said the SVGTU continues to work with the Ministry on the problem, but the time will soon come when some of their teachers will have to be removed from those conditions.
"…The time is almost upon us when some of our teachers will have to be removed from these conditions..because they can become health risks and one of the responsibilities of the union is to protect its members," Sam said.
Robinson said, based on interviews the SVGTU has conducted with teachers, he believes there is a possible link between illnesses of teachers and the level of stress and their working conditions.
He said approximately eight to 10 teachers die annually, which puts a strain on the SVGTU's death benefit. He said the Union has proposed to take $5 from each member to assist critically ill members with their medical bills.
General secretary Paulette Williams supported Robinson's claim.
"More than the ones who have died though, we have many others who have survived, who are affected by the stress and the other conditions. We have one teacher who has a persistent cough, but she works in an environment, you know what bat dung does to you, and her doctor has established a possible link between her persistent cough and the fact that she teaches in that environment."
The Union says it fights for its more than 1,100 members and recently contributed to the Occupational Safety and Health Act, which was passed in Parliament on Tuesday.
"The first vice-president and I, we sat in all of the consultations and we had to ensure the Occupational Safety and Health, when it was in its initial stages, we had to ensure that the white collar jobs were covered, because it was replacing the 1953 Factories Act and as the word 'factory' implies, it's only people who work in the Factory, but there are teachers who are working with heavy duty machines," Robinson stated.(CB)