Posted on
Gov't trying to address damaged road – Minister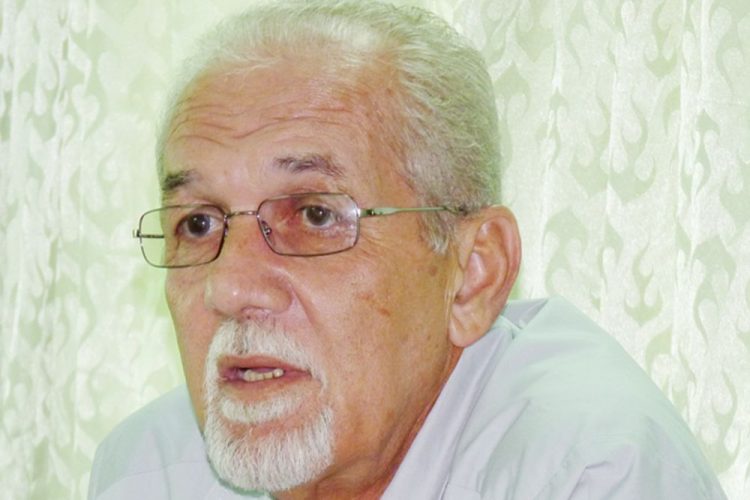 The Ministry of Transport and Works is trying to address the damage caused by heavy rain to two bridges in North Leeward, in the "shortest possible time."
Earlier this week, SEARCHLIGHT reported that two bridges in North Leeward, one in the area of Fitz-Hughes and another at Sharpes, sustained significant damage to their structures, on Sunday and Monday, respectively.
While the bridge at Fitz-Hughes is still intact, the support for the bridge is questionable after the abutment to the bridge gave way, leaving a hollow space underneath it. The bridge at Sharpes was also worn away at its abutments, and a sizable crater formed, making it impassable.
Minister of Transport and Works Julian Francis, in a statement in Parliament on Tuesday said the damage was caused by heavy rain which fell in North Leeward over the weekend.
He said four inches of rain fell on Saturday night and more rain had been expected in the 24 hours that followed.
The Minister said rain continues to pose a problem in the country, especially because of its topography.
"Rain continues to terrorize us in this country, Mr Speaker, I know it is the work of the Almighty but you can only take so much. The soil, the limited land spaces we have, the steep mountain sides, the rush of the waters coming down the hill just destroys everything on the spot," Francis said.
With regard to the bridge at Sharpes, Francis stated that the Ministry should be able to set up a temporary bridge, called a Bailey bridge, which would facilitate the repair of the structure.
"The temporary Bailey's bridge, which is a two-way bridge that was established to take the traffic while we were building the Spring Village bridge, I have asked them to look at it, so we can see if we can start dismantling those and to take them down to North Leeward," he stated, continuing, "that will …[allow us] to get that done in about a three to four-month period (referring to the repair of the Sharpes bridge)".
It has been recommended that the weight load for the Fitz-Hughes bridge be reduced, given the apparent lack of support underneath it and that only a certain size of vehicle be allowed to drive over it.
The Minister stated that he would decide whether to enforce this after being properly advised. He further stated that a temporary bypass may have to be established.
"We will have to provide, because everybody has to get to Richmond; there are a lot of farmers down in that area."
He ended by stating, "I just want to ensure them that we know of the situation and we will make a desperate effort to try and have this resolved within the shortest possible time."