Posted on
DIGICEL debuts new experience at THE CELL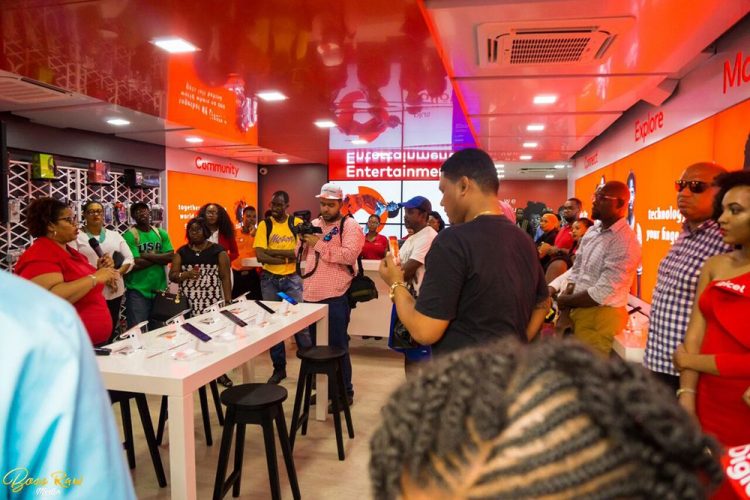 Customers in St Vincent now have a new 'experience' in communications, courtesy Digicel.
The total communications and entertainment provider proudly opened the doors to its new retail experience store on Halifax Street in Kingstown on Thursday, November 2, 2017.
Located on the ground level of the MTM Building on Halifax Street, the store boasts a 10-member team, all trained to facilitate all Digicel customer requests.
Digicel's experience Store features a new design concept for the brand's retail outlet and Digicel's Retail and Sales manager Fanta Williams stated, "We are proud to be in the first batch of Digicel territories who have implemented the new design."
Williams added, "We have introduced 'Smart Serve' in our experience Stores which is an intelligent digital queue and customer flow management system. This will significantly reduce wait times, provide a flexible shopping experience and greatly increase the quality of service we are able to deliver. Additonally, it will also provide us with intelligence on customer requests, service times and agent performance so that we can monitor and improve processes."
Visitors to the experience store on Thursday, November 2nd were all pleased and welcomed the new upgrades, and also benefitted from much to eat and drink at the cocktail which followed the official opening ceremony.
The Cell – Digicel's experience store is now opened Monday – Friday 8 a.m. – 5 p.m. and on Saturdays from 8 a.m. – 1 p.m.