Posted on
ECCB considers using portion of foreign reserve for economic development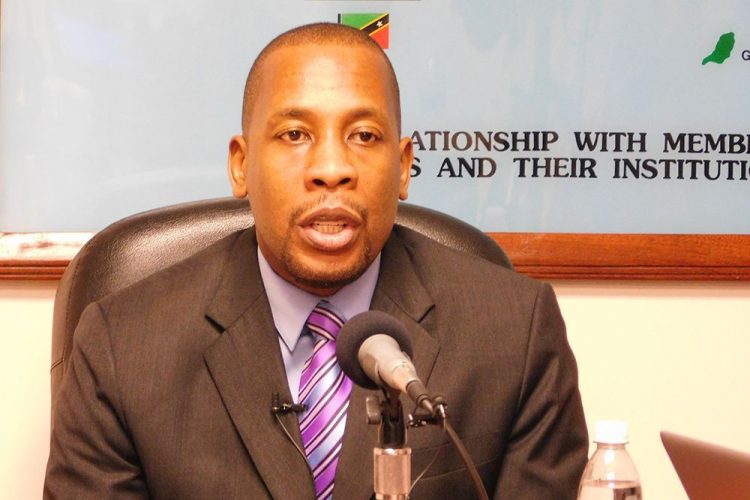 Governor of the Eastern Caribbean Central Bank (ECCB) Timothy Antoine has described the region's economic state as "generally positive" and said the bank is considering using a portion of its foreign reserve for financial economic development.
Antoine made these disclosures during a recent visit to St Vincent and the Grenadines (SVG), as part of his member state outreach, during which he worked with this country's stakeholders to introduce reforms.
The Governor explained that the region's growth performance in 2017 was disappointing, as last year there was a 2.6 per cent growth in the economy.
"Before hurricanes Irma and Maria, we were expecting growths of about 3.2 per cent in 2017. Unfortunately we had to revise our growth to 2.1 per cent. Next year, we expect the growth to go a lot faster to around 4.5 per cent. Some of that, of course, would be due to the rebuilding of some of our member countries and the positive impact on the global economy," said Antoine.
The debt to GDP ratio is currently 71 per cent and was trending down to the target of 60 per cent. However, Antoine believes that the ratio will rise, because member states may have to borrow to help in the rebuilding of their countries after the recent hurricanes.
He also gave assurance that the EC dollar is strong at 98.1 per cent Backing Ratio, while the minimum needed to operate is 60 per cent. This means that for every one EC dollar in circulation, there is 98 US cents in reserve.
The East Caribbean Currency Union is also considering using a portion of their foreign reserve for financial economic development.
"In Article 42 of the ECCU agreement is a provision for the Central Bank to play the role of financier of economic development. This has never been done…we have included it in our strategic plan," Antoine said.(CB)