Posted on
Stakeholders unite in fight against chronic non-communicable diseases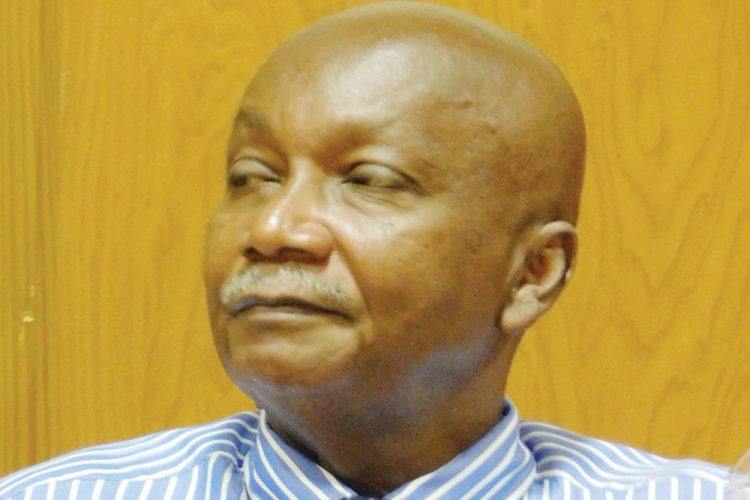 The Ministry of Health, Wellness and the Environment (MOHWE), in its quest to improve the health of Vincentians, recently launched the first National Health and Wellness Commission.
The launch took place on Tuesday, October 31, at the conference room of the National Insurance Services (NIS) Ltd.
Chairperson of the Health and Wellness Commission, Dr Timothy Providence, explained that the intention to set up a Health and Wellness Commission has been in the making for 10 years, to meet CARICOM's recommendation in 2007, to unite different stakeholders to stop the epidemic of chronic non-communicable diseases (NCDs).
A task force began work to establish the commission two years ago.
"In 2015, the Ministry of Health, in conjunction with the Commonwealth Secretariat and the Healthy Caribbean Coalition, convened a meeting in order to get this process in train. At that time, a task force was established to draft the terms of reference for this commission. The activity today is the culmination of the work of this task force," Dr Providence said.
Initially, the commission was to focus on non-communicable diseases only, but their mandate has been extended to also tackle mental health and communicable diseases.
Through this commission, it is expected that health policies would be implemented to help deter health risk factors. It will also help in responding to threats from communicable and non-communicable diseases, building capacity for community interventions, strengthening institutions and ensuring timely interventions to address regional and international resolutions, commitments and agreements. 
The commission members, Dr Providence said, are all prominent decision makers within their respective organizations and are as follows: Cuthbert Knights – Permanent Secretary, MOHWE; Nelson Hillocks – director of Sports (deputy chair of the Commission); Sandy Peters-Phillips – Permanent Secretary in the Ministry of Foreign Affairs; Beverly Neptune – chief education officer; Ashley Caine – chief agricultural officer; Terrell Mapp – economist in Economic Planning; Anthony Regisford – executive director at SVG Chamber of Industry and Commerce; Stacey Browne – budget analyst in the Ministry of Finance; Dr Rosalind Ambrose – president SVG Medical Association; Dr Mineva Glasgow – deputy CEO of the NIS; Dr Jose Davy – immediate past president of the Lions Club South; Sr Rosita King – president of the SVG Diabetic and Hypertension Association; Teshorne Caine – administrative manager at Searchlight newspaper and Sr Gloria Bascombe, representing the Seventh-Day Adventist Church.
The commissioners will serve for a three-year period.
Dr Providence thanked members of the task force for their hard work in establishing the Health and Wellness Commission.(CB)