Posted on
SDA church breaks ground on construction of church in Ottley Hall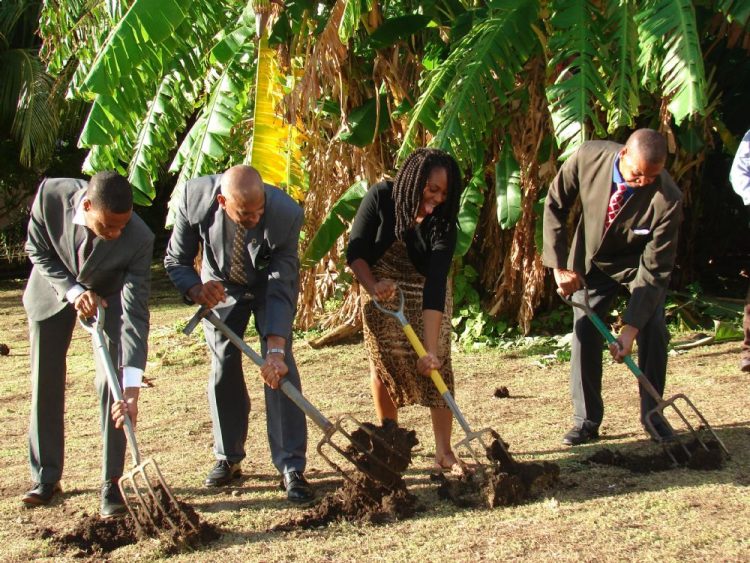 The Seventh-day Adventist Church has broken ground for the construction of a new church building at Ottley Hall on 14,375 square feet of land.
At the groundbreaking ceremony on Sunday, October 1, Elder Laurine Samuel told the gathering that the church started on March 15, 2003 with 40 members, after a successful evangelistic crusade, hosted by Pastor Claudius Morgan at Campden Park. 
In June 2006, the land was leased from one Reginald Debique, and although there were many challenges, included vandalism, the church overcame and created history when it was able to visit every household in Ottley Hall, and on one Sabbath distributed 8,000 pieces of literature through the streets of Kingstown.
According to Samuel, it was also in 2006 that the Ottley Hall church received status from the East Caribbean Conference of SDA, following which a loan was obtained to buy the land. This loan was paid off in full in May, 2017, the same day that the church received approval of the plan for the church building.
For over 10 years, members have worshipped in a wooden building constructed on the site at Middle Road, Ottley Hall, in April 2006.
Pastor Karlson Samuel, son of Elder Laurine Samuel, is the present pastor of the church.