Posted on
MoH better prepared to tackle NCDs – Browne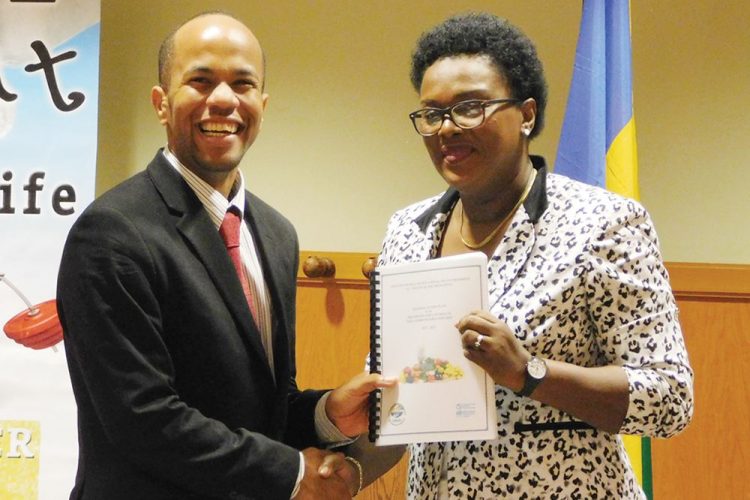 Non-Communicable Diseases (NCDs) are the most frequent cause of death in St Vincent and the Grenadines (SVG); however, with the launch of a health commission, the Ministry of Health is now prepared to better tackle NCDs in our country.
This is the view of Minister of Health, Wellness and the Environment Luke Browne, which he expressed at the launch of the first Health and Wellness Commission on Tuesday, October 31.
The Health and Wellness Commission was established to help fight NCDs, but will also focus on reducing mental health illnesses and communicable diseases through health policies.
Browne explained that deaths from NCDs account for the majority of deaths in the world, to which small countries like SVG are most vulnerable.
"In 2015, 39.5 million people worldwide or 70 per cent of world deaths were of non communicable diseases; cardiovascular, diabetes, cancer and chronic respiratory diseases. Of these deaths, nearly 80 per cent of them or 29 million occurred in low and middle income countries like St Vincent and the Grenadines.
"In St Vincent and the Grenadines, 76 per cent of deaths in the age group 30-69, and this is defined to be premature deaths…were caused by non-communicable diseases in 2013," the Minister said.
Deaths from NCDs exceed deaths from all infectious communicable diseases, including HIV/AIDS, malaria, tuberculosis, and nutritional deficit and are expected to increase by 15 per cent globally by 2020.
One other major achievement that day was the handing over of the National Plan of Action for the Prevention and Control of NCDs in SVG 2017-2025. The document was handed over to Minister of Health, Luke Browne by Sr Beverly Liverpool, but it is yet to be formally approved by the Cabinet.
The plan outlines the course of action for SVG to combat the NCD epidemic. The plan is established around five priority areas: co-ordination and management of NCDs; healthy and active communities through integrated management; reducing NCD risk factors while increasing protective factors to strengthen health systems; and surveillance, research and education. Each area has it's own set of objectives and activities.(CB)