Posted on
Give back to your alma maters – Alexander family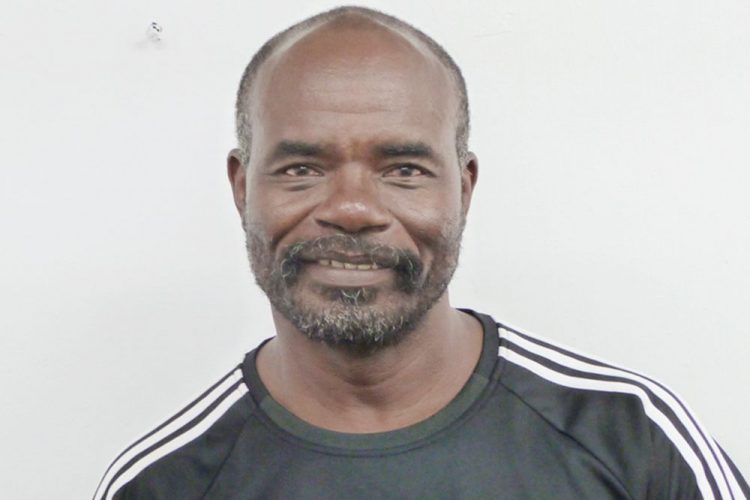 The Alexander Family, a family that has been making donations for years to select primary educational institutions in St Vincent and the Grenadines (SVG), is asking people to do the same and give back to their alma maters.
Jerome Alexander and his wife, Gweneth, on behalf of the entire Alexander family, who currently reside in Barbados, but have roots in SVG, travelled to Union Island on October 16 to give stationery supplies to students of the Mary Hutchinson Primary School.
Between the years 2000 and 2017, the family has given a stationery set containing four exercise books, pencils, sharpener, a ruler and an eraser to all students of the Mayreau Government School and the Mary Hutchinson Primary School periodically.
This gift is given at the beginning of the school year and further supplies are left with the school, so that when the students run out of exercise books or other supplies, they are continually given what they need from these supplies.
Alexander's wife, Gweneth, is also providing five years of monetary support to a particular student of the Mary Hutchinson Primary, which will run until 2019.
Claudia John, principal of the Mary Hutchinson Primary School, stated that the help they receive from the Alexanders is "a great, a great amount".
John further stated that they had intimated to her that their reason for providing this help was "because of the struggle that they would have had, they saw that it was fit to give back. To give back to the children, to the community."
She stated that the school was very grateful for the help they had received from the family, "because I mean it might look small, but it's very much appreciated…"
She said the donation eases the financial strain on the parents, "… because you know sometimes you tell them to bring books to do this and the parent doesn't want to buy so many books" and that the Alexanders' donation, "alleviates the problem."
Jerome Alexander said his mother and father were from Mayreau and he from Union Island. He said the family's initiative "Learn to Earn" was set up in memory of their mother, Mary Alexander and their father, Victor Peli.
He said because neither parent had the opportunity to finish their education, they were great proponents of it.
"They finished school prematurely… so they were advocates of education. You must be educated. Get yourself out of poverty…help make yourself a good and grounded citizen."
He said because of this mindset and because they believe that if you're born in a country you should give back to it, they formed their initiative.
Alexander says he and his family would like to encourage other people to do the same and give back, especially in the area of primary education.
"We just figure that out of their social conscience or moral conscience that they could help somebody else," he said, "as just ordinary citizens saying let's get together and do something for the country."(KR)