Posted on
Dads take day out at CW Prescod Primary School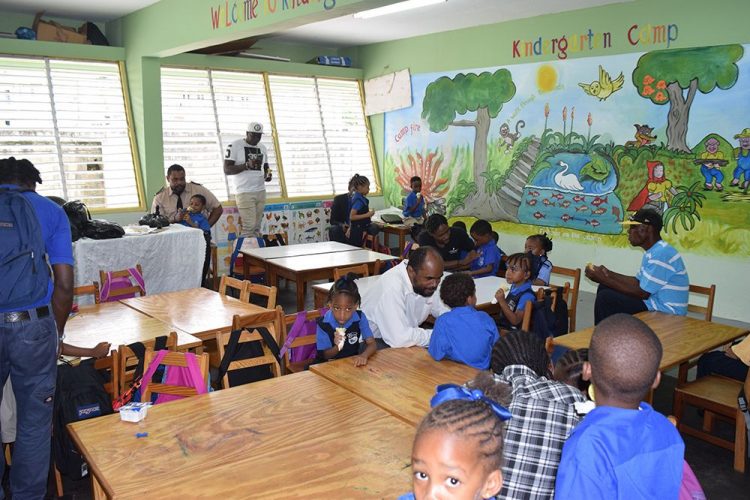 For a few hours this week, fathers and father figures of some pupils of the CW Prescod Primary School suspended their occupations to attend school, to be part of "Dads' Day at School."
The activity took place on Tuesday for children in Kindergarten and Grade One.
One of the main objectives of the fathers having a first-hand experience of what takes place during class hours, was to train fathers to become more responsible and play father figure roles to the school's student population.
The Dads' Day at School saw the students' fathers and father figures being part of the morning's assembly, with a father taking charge of the proceedings.
Thereafter, there was classroom time, during which the fathers gave the students talks and demonstrations of occupations in which they are involved.
At break time, the fathers and pupils all had ice cream together.
The session ended with a symposium entitled: "Responsible Fatherhood", facilitated by Negus Bynoe.
Head of the Parent Teacher Association Conroy Huggins informed those present at the symposium that training for the fathers will be an ongoing process, as it is one of the mandates of the CW Prescod Fathers Support Group.
This group was set up following the overwhelming support at a Fathers' Conference held at Frenches House on May 25, under the theme: "Bridging the Gap: The Role of fathers in the Education of their Children."(RT)