Posted on
Bureau of Standards looking to work closely with vendors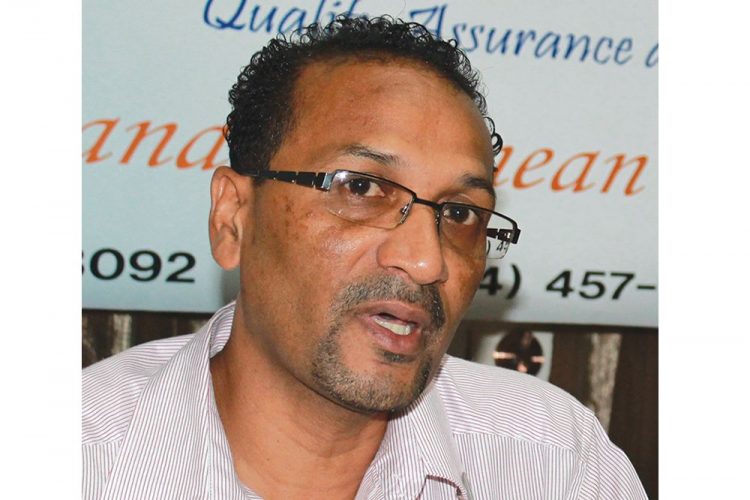 Director of the St Vincent and the Grenadines Bureau of Standards Ezra Ledger says the organization he heads is looking closely at the way food vendors operate in Kingstown.
Ledger was responding to an inquiry by SEARCHLIGHT as to the Bureau's approach in dealing with a complaint that a coconut water vendor who bottles the beverage in Kingstown was involved in unhygienic practices.
Ledger said when he became aware of the complaint and the scenario, he realized that it was more an issue for the Public Health Department, but the Bureau became involved in a supportive capacity.
"We will have training for vendors in food processing and hygiene, one before the Christmas season," disclosed Ledger.
He said generally, once complaints are filed, the Bureau investigates and tries its best to sort out the issue.
He noted that with this particular complaint, the owner of the establishment which had been paying to have the coconuts cut, and the water delivered, was unaware of the unsanitary manner in which the coconuts were being dealt with.
Last month, a concerned citizen, who witnessed the preparation by a particular vendor of coconut water for sale, reported to SEARCHLIGHT that two men would usually cut the coconuts in an open space in Kingstown, then pour the water into buckets, after which the beverage would be transported to the business place to be bottled for sale to customers.
The observant man said, in his opinion, the open area where the coconuts were being cut was not sanitary, neither were the cutlass or the buckets used appropriate.
He noted also that on one occasion, the coconuts were left lying around for three to four days and on cutting them open, one of the men tasted each one before pouring it into the bucket. On another occasion, he claims to have seen a substance resembling sugar being added to the coconut water.(LC)