Posted on
SSU clears capital of homeless persons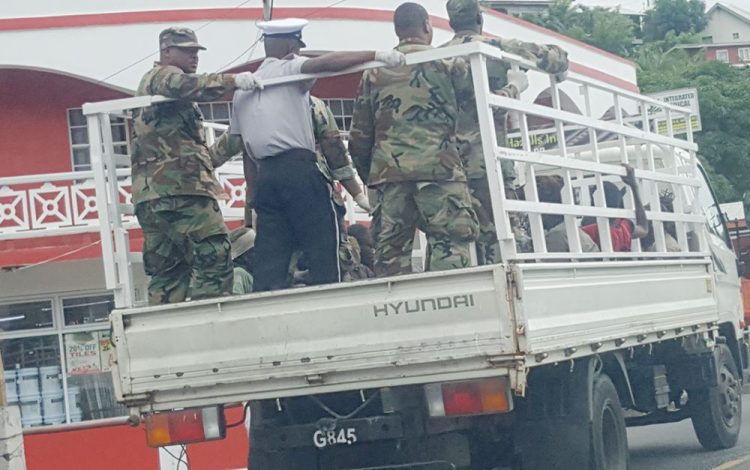 Police officers attached to the Special Services Unit (SSU) swooped down on Kingstown on Tuesday and cleared the capital of several homeless persons.
The homeless, some of them mentally ill, were placed in the pan of a truck and taken to the Mental Health Centre at Glen.
This removal of the homeless persons, most of whom have made the streets of Kingstown their home, came three days before this country's 38th anniversary of Independence and two days before cruise ships are scheduled to begin arriving in the country for the 2017/2018 season.
Approximately 270,000 cruise ship passengers are expected to grace the shores of St Vincent and the Grenadines (SVG) between October 26, 2017 and April 14, 2018.