Posted on
Police investigating North Windward school bus crash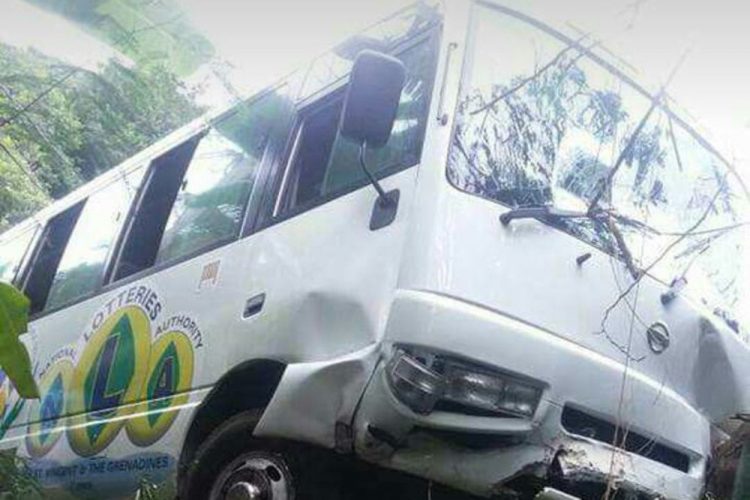 An investigation into what caused a crash of a school bus in the North Windward area is currently underway by the Royal St Vincent and the Grenadines Police Force.
Reports are that on Wednesday morning, at around 7:10, a school bus travelling from Fancy and headed to the North Union Secondary School (NUSS) ran into an embankment after the driver lost control while driving down what a resident described as "a steep hill" at Sion Hill, Sandy Bay.
Alrick "Go Low" Lavia, described as an experienced driver, managed to steer the bus into an embankment.
Unconfirmed reports are that the bus experienced brake failure.
A resident of the area said the bus was recently brought back on the road after an accident in June.
The bus was donated to the people of North Windward by the National Lotteries Authority (NLA) in 2015 to replace the minibus, HL636, that plunged into the sea at Rock Gutter on January 12, 2015, killing seven students and wounding several others.
No one was seriously injured in Wednesday's crash, but several of the students were observed crying after the accident.(GHJ)