Posted on
More direct flights from Canada to SVG expected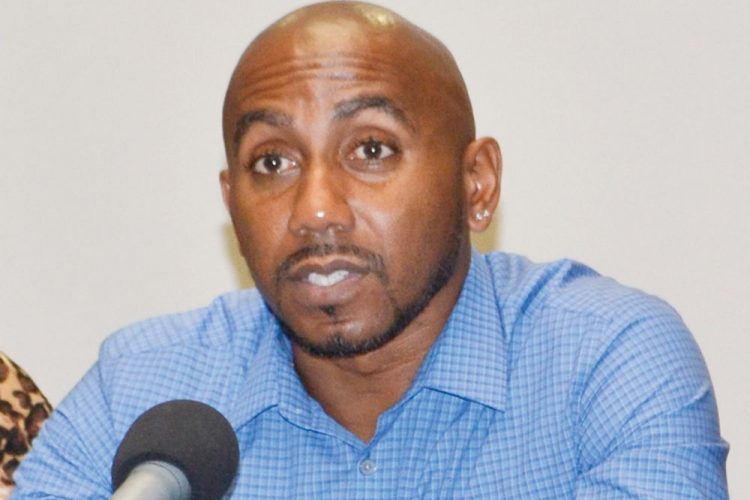 This Christmas season, Vincentians are expected to see an increase in visitors arriving on direct flights from Canada.
Glen Beache, the chief executive officer (CEO) of the St Vincent and the Grenadines Tourism Authority (SVGTA), announced at a press conference last Thursday that both Sunwing and Air Canada Rouge will operate flights into St Vincent and the Grenadines (SVG) this Christmas season.
He admitted that there had been a concern about getting enough seats booked for each of the flights, but he was, however, pleased to confirm that so far, most of the seats have been filled.
"I'm happy to say from Sunwing, December 16, we have 163 people coming on that flight. Sunwing's planes have a capacity of 180 and this is so far. December 23 – 175 [persons coming]; January 7 is sold out and January 14 – 145. [For] Air Canada, December 14 is sold out and December 21, 80 per cent of their seats are gone," Beache said.
He said advertisements have been placed on Global TV, a popular Toronto television station, and visual ads were placed on 60 Toronto taxis, to promote the destination. SVG has also been featured in the October edition of Malange magazine.
Beache dispelled claims by some that the Ministry of Tourism was only focused on attracting Canadian flights to the country. He explained that other routes required more patience.
He said in relation to the United States, Caribbean Airlines (CAL) is happy with what they experienced over summer, when they flew a 737 aircraft into the country every Thursday. Beache said CAL has already applied to the TSA for approval to fly into the US directly from SVG.
He said the approval process is more difficult than with Canada, as the application can only be made after the airport is in operation, following which the TSA makes its first visit, followed by a second visit a few months later.
"Once TSA makes its final visit and I'm subject to correction …it sends approval or denial to the Department of Transport of United States, which could take up to 120 days for that approval to come through," the SVGTA CEO said.
Beache said while he expected to be updated soon about CAL's application to the TSA to fly directly to the USA from St Vincent, even if the approval doesn't happen soon, CAL would continue to offer smooth interconnecting flights.
In relation to routes from the United Kingdom, Beache said he is confident that once the Buccament Bay Resort recommences operations here, the 200 rooms they will provide would assist in negotiating with UK based airlines.
The CEO said although the diaspora is important in their negotiations, what the airlines are most concerned about is the leisure traveller.
"Most of these airlines also go to their tour operating business because they don't want to sell flights; they want to sell rooms. It is very important for us to get the room stock up," Beache said.
Since the Argyle International Airport opened on February 14 2017, the number of visitors arriving by air have increased.
For July 2016, we had 7,518 stay over visitors, while in 2017, the number was 8,186: Same day visitors in July, 2016 were 23, while in 2017, 97 arrived.
The total visitor arrivals in July, 2016 were 7,541 and 8,283 in July, 2017.(CB)