Posted on
Level 2 plant operators workshop completed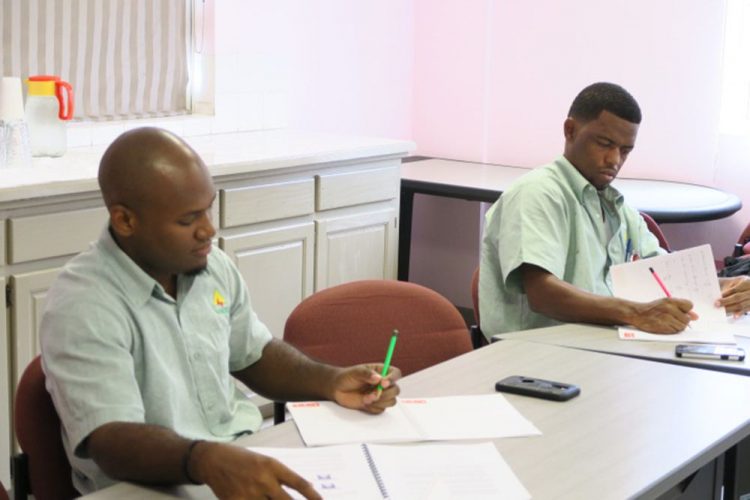 A one-week workshop for VINLEC operations staff concluded on Friday, October 20 at the Cane Hall training room.
This group of employees monitors and oversees the flow of electricity from plants for distribution to businesses and homes across the country. 
VINLEC is aware of the vital role of these employees and the need to provide a combination of classroom training and extensive on-the-job training. The workshop was the second of three held to examine issues such as basic maintenance, management techniques and diesel engine systems and performance calculations.
The participants looked at numerous topics during the five-day session, including terminology and abbreviations, engine components, basic engine cycles, as well as engine aspiration systems. They were also required to examine further operations subjects such as engine output and efficiency, engine rating standards and performance adjustment factors and plant operating problems for troubleshooting. The participants also visited the Cane Hall and Lowmans Bay Power Plants.
The workshop was facilitated by Anthony Alexander, who holds a BSc degree in Mechanical Engineering and a MSc degree Engineering in the same field. He has been involved in the field of engineering for the past 37 years. He is the senior instructor at the University of Trinidad and Tobago, specializing in maintenance management, power plant engineering, engineering dynamics, gas turbine engines and many more.
Fifteen employees took part in the workshop. The final module is scheduled to take place in early 2018.