Posted on
VINLEC engineering staff undergoing additional training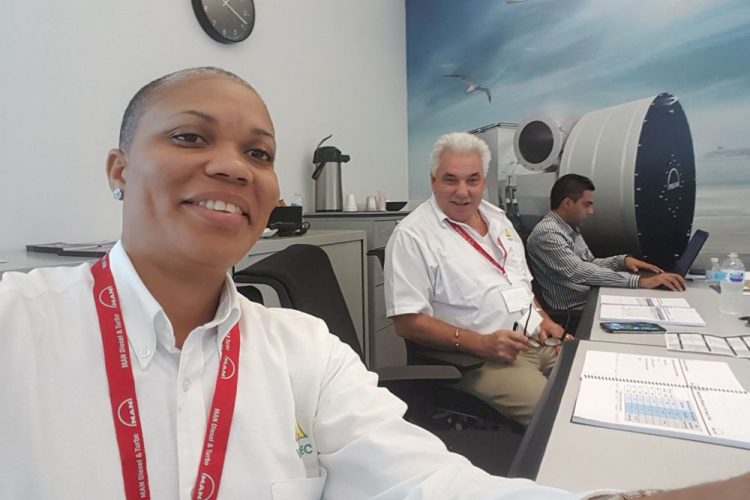 St Vincent Electricity Services Limited (VINLEC) is seeking to enhance the operations of the company by providing training in various areas of engineering.
Two of the company's engineers are currently attending the MAN Users Group (MUG) Technical Conference in Florida. VINLEC is being represented by Inga Jackson – plant engineer (Cane Hall Power Station & Hydros) and Mark Lulley – plant engineer (Lowmans Bay).
MUG is a forum of independent member diesel generator power plants, the original equipment manufacturer (OEM), and other power industry representatives. The group was formed to facilitate the exchange of technical information and proactive resolution of generic issues relating to the installation, operation, testing and maintenance of a specific set of MAN diesel engines.
VINLEC owns and operates six diesel plants and utilizes a number of MAN engines to produce electricity at some of its facilities. The sessions will provide information that will help the participants to operate the engines and plants more efficiently. The training includes technical, as well as classroom sessions. In addition, the participants will tour the new West Palm Beach Waste-to-Energy Plant today, October 20th. The conference was held from October 16 and will also end today.
Meanwhile, another three members of staff from the Engineering Division attended a Power Systems Analysis Workshop in Boston, Massachusetts, from October 16 – 19. VINLEC's representatives are Earlan Myers – Transmission and Distribution Planning engineer, Kish France – engineer-in-training and Mikous Augustus – Protection and Automation engineer.
The goal of the workshop is to teach the participants how to apply power system engineering knowledge in the modelling and analysis, using ETAP software. The software can facilitate the analysis, simulation, monitoring, control, optimization and automation of electrical power systems. This information is critical to VINLEC, as the company continues to upgrade the technology used in the local industry.
The four-day hands-on workshop provided the participants with opportunities to enhance their knowledge and skills in a way that will improve the quality of electricity provided to Vincentian customers.
At VINLEC, training is an area of focus, as this is viewed as a definite way of ensuring the personal and professional development of employees.