Posted on
Secondary schools visit Lowmans Bay Power Plant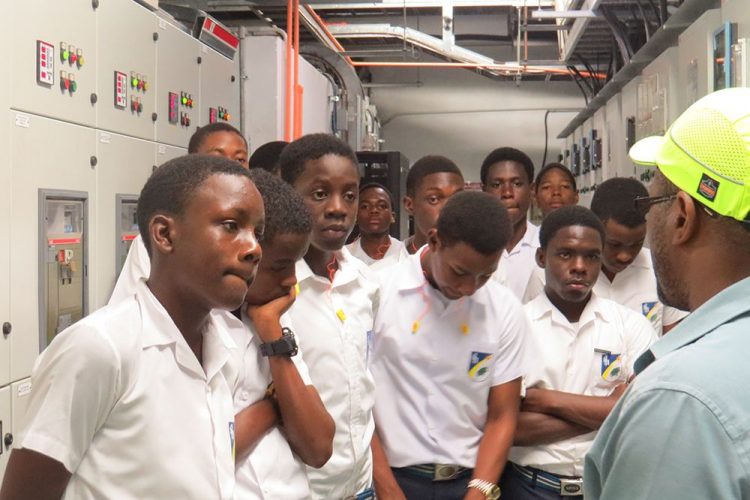 Students from four secondary schools visited the Lowmans Bay Power Plant on October 11 and 12, as part of an education outreach programme.
The initiative by VINLEC is intended to promote science and technology education across the country.
Over the past months, VINLEC has been working with numerous schools to expose children to the fundamentals of electricity production. The students were informed about the processes involved in the generation, transmission and distribution of electricity. In addition, they were given a tour of the facility, where they were able to observe the practical elements of electricity generation.
VINLEC recognizes the importance of science and technology education and has been working with the Ministry of Education to promote and support this. In August, VINLEC worked with the Ministry to facilitate a workshop for science teachers in the state. The company also sponsors the annual National Science and Technology Fair.
The schools that participated were the Mountain View Adventist Academy, St Martin's Secondary School, West St George Secondary School and the Thomas Saunders Secondary School.