Posted on
PM calls on private sector to ease transportation issue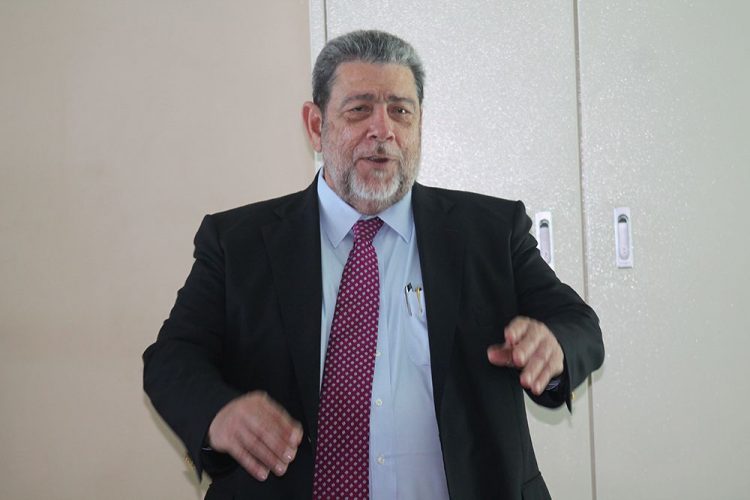 Approximately 270,000 cruise ship passengers are expected to grace the shores of St Vincent and the Grenadines (SVG) between October 26, 2017 and April 14, 2018.
But while the country welcomes the influx of visitors, a major logistical problem, in relation to transportation, threatens to make the visits problematic.
Prime Minister Dr Ralph Gonsalves, while speaking to journalists at Cabinet Room on Tuesday, said that this figure is about twice the number of tourists that visited SVG in 2016 and 2015.
"We see a ramping up; in fact, we could even have more ships with more passengers as a consequence of some of the disaster which has befallen some of the other countries," said Gonsalves.
On November 1, Sea Dream One will visit Bequia, while Serenity will come to Kingstown. On November 2, Sea Dream One moves to the Tobago Cays, then on November 3, it moves to Mayreau, then on to Canouan on November 7 and 8. The Britannia, with a capacity of 3,600, will make its first call here on November 8, while on November 17 and 25, two vessels will call here.
The Azura is scheduled to dock here on December 26 with a capacity of 3,400 while, according to the Prime Minister, another vessel also wants to come into Kingstown on that day.
Gonsalves said that the Port Authority will soon carry out dredging at the Cruise Ship Berth to enable the docking of two ships, but there is still the difficulty of transportation of the hundreds of tourists that will want to see the country.
He said that this is where the private sector comes in, as with 6,000 passengers on one day, between 2,500 to 2,700 are expected to come off the ship, benefiting tour guides, taxis, buses, shops, bars and restaurants.
Gonsalves is urging local businesses to respond to the call to service the expanding cruise ship passengers, but said that he knows that a doubling of the numbers will put a strain on the transportation system.
The Prime Minister, however, said in general, things are looking up for the tourism sector, as discussions are underway about having the Argyle International Airport on mainland SVG used as a transit port for cruise ship passengers.
"We have to move assiduously to embrace what is on the horizon", stressed Gonsalves.