Posted on
Local entrepreneur stirs up Union Island community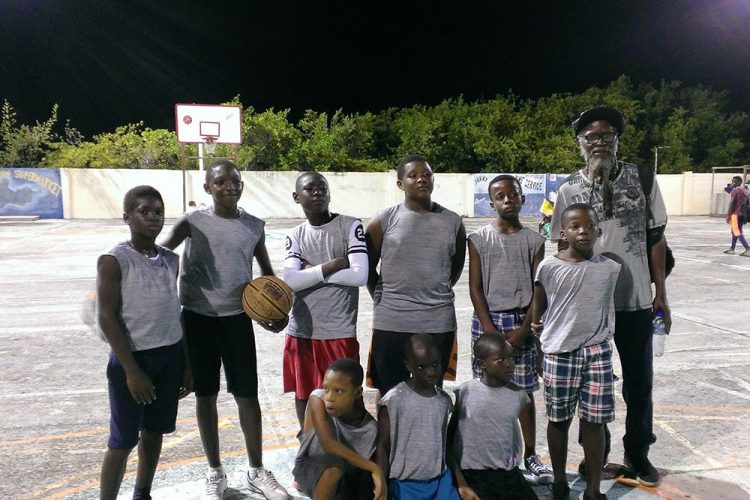 by Shana Jones
He's young, talented, ambitious, and very local.
You don't know his name yet, but you may have danced to some of his lyrics, released some stress at one of his fetes, sweated off some pounds in one of his fitness sessions, or cheered at one of his basketball games.
Who is this man of many talents? He's Lindell Tittle, a Union Island-based entrepreneur, driven by a desire to revive community spirit on his island and attract more visitors to its shores.
So, what is Lindell up to? For starters, he loves sports and physical activity, so he and fellow entrepreneur Kevon Joseph have started FitQuest, a weekly exercise class aimed specifically at women.
On Wednesdays and Saturdays, Lindell or Kevon meet the women at the local basketball court for an intense session of aerobic, strengthening, and toning exercises.
On Saturdays, they gather for hikes to different parts of the island. At only $10 per month, FitQuest is a cheap and easy way to get in shape!
Lindell has also revived the Union Island Basketball Association, which now sees males and females of any age joining teams and playing in the weekly games. Spectators are further entertained by lively half-time shows, featuring local talent. The Association also offers basketball summer camps for children aged 7-16.
Lindell's involvement with the youth of the island is further extended by his membership in the Concerned Citizens of Union Island.
Through its efforts, the group seeks to counteract the struggles local youth face by engaging them in positive activity. This summer, the group hosted regular weekend movie nights in Hugh Mulzac Square and also facilitated a training programme for young sailors-to-be.
For Union Islanders more into partying, Utopia Festival on Independence weekend is not to be missed. From October 26-29, Lindell and other entrepreneurs will invite locals and specially invited sailors from Martinique to partake in an extravaganza of local art and talent. This action-packed event will feature live performances by local artistes, an art/craft/food/clothing fair, a full day of partying and sports at the beach, and a "white party" in honour of the visiting sailors. This will truly be a time to discover all that Union has to offer.
With all this activity brewing on the island, it is clear that Lindell has his hands full spicing up Union's social atmosphere (did I mention that through his private companies Silver Curtain Entertainment and Black Table Entertainment, he hosts parties and writes
for local and regional artistes?).
His positive impact is visible everywhere on the island and his initiatives seek to engage all interest groups. He truly sets the example of how one concerned citizen can combine talent, vision, commitment and hard work to do great things for his community.
Shana is a Barbados-based travel blogger. Check out the interesting people and places she discovers at www.roamingaviatrix.com. Leave your comments and questions.