Posted on
CW Prescod Primary School gets sick bay, counsellor's office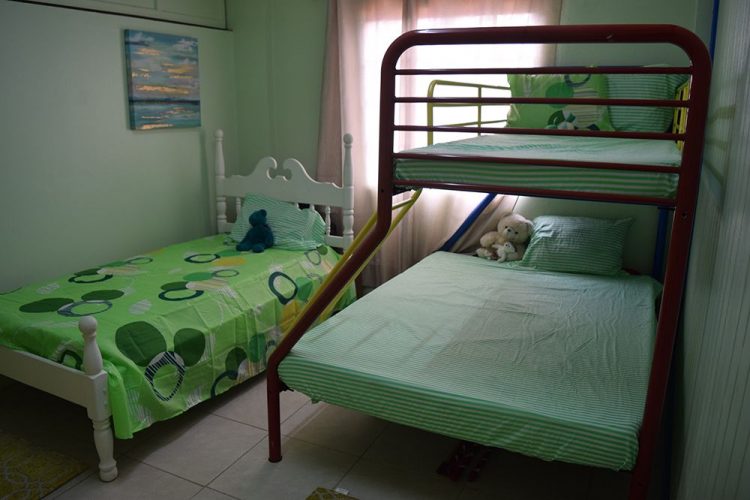 The CW Prescod Primary School now has a sick
bay and counsellor's office.
With funding provided by the Friends of the Methodist Church organization and the Roads, Buildings and General Services Authority (BRAGSA) contributing labour, the school was able to retrofit a vacant room to create the new areas.
The sick bay and counsellor's office, which took six months to retrofit,
were consecrated and formally opened last Thursday, with members of the Friends of the Methodist Church, the school's hierarchy, as well as students in attendance.
Expressing glee and a sense of accomplishment at the completion of the facilities, Suzette King, head teacher of the school, expressed thanks to the two entities responsible.
Responding on behalf of the Friends of the Methodist Church, Gillian John thanked those who willingly support their fund-raising activities.
"Now there is very tangible proof that we do use some of our funds for such useful purposes, which benefit not only the Methodist Church's congregation but the community generally," John said.
The head teacher, recognizing that the facilities were realized from the sweat and sacrifices of others, made a solemn promise on behalf of the institution.
"We are not taking it for granted that we were chosen to have these two facilities…. We promise that proper care will be provided to ensure that these facilities are well kept and used for the purpose which they were intended," King stated.
She said both facilities will not only add to the aesthetics and needs of the school, but will promote the Child Friendly School Initiative, which the CW Prescod Primary has signed on to.
"We have to ensure that our students are taken care of and that their needs are met in the best way possible," King said.