Posted on
Sion Hill man wins sports jersey from FLOW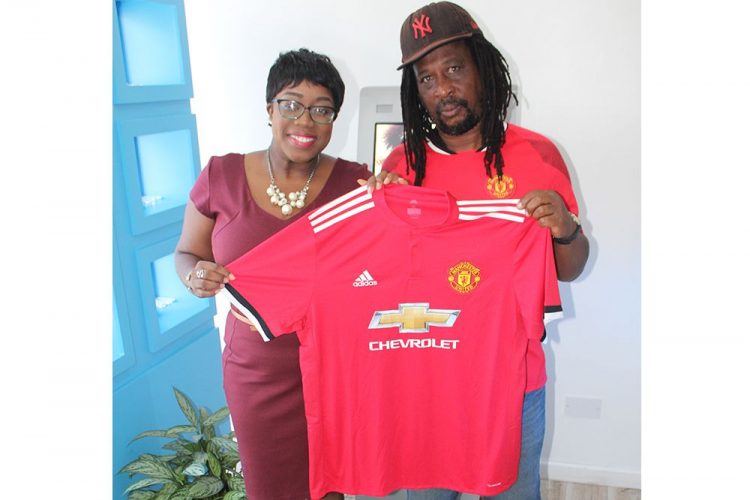 A seasoned Manchester United fan is now the proud owner of an authentic Manchester United jersey.
Garfield Joseph of Sion Hill received the gift from telecommunications services provider FLOW, through the company's latest promotion geared at rewarding customers who sign up for the FLOW Sports Pack.
Joseph collected his jersey Friday, October 6, after a handing over ceremony at FLOW's corporate offices on Halifax Street.
Joseph, who wore a Manchester United shirt to collect his prize, said that his favourite team is in fact Manchester United.
Commenting, FLOW's marketing and communications manager Nikala Williams said each customer who signs up for the FLOW Sports Pack is entered in a weekly draw to win a Manchester United T-Shirt. 
"We are also giving away two autographed Manchester United shirts, signed by top players Memphis and Mkhitaryan as the grand prize," said Williams.