Posted on
Paul Keens-Douglas to headline Customer Service workshop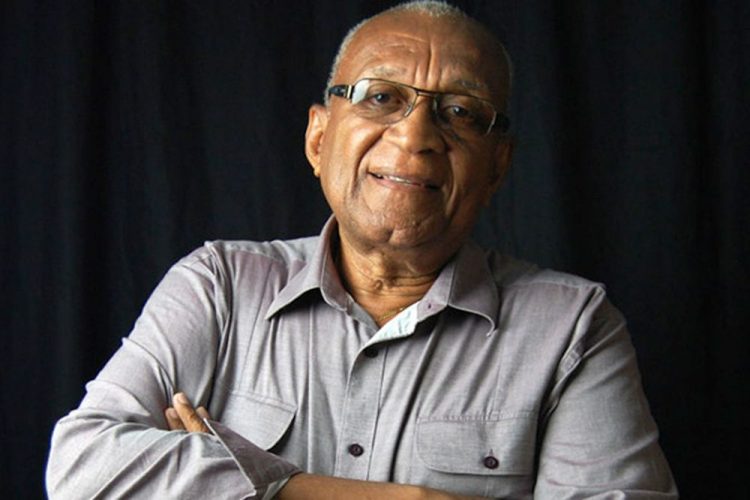 Paul Keens-Douglas, noted Caribbean storyteller, social commentator and comedian will be in St Vincent and the Grenadines (SVG) to facilitate a customer service and communications skills workshop.
The workshop will be held on Thursday, October 19, and is a collaboration between the Rotary Club of SVG and the SVG Chamber of Industry and Commerce (SVGCIC).  
It will be held at Frenches House, under the theme "Customer Service and Communications Skills."
Douglas, in his customer and communications skills sessions, uses focused humour and narration to examine and demonstrate interpersonal and cross-cultural communication based on the Caribbean experience.
Executive director of the SVGCIC Anthony Regisford said Thursday's workshop targets businesses whose customer service staff need to sharpen their customer service skills.
However, Regisford said that the workshop is for everyone, because once you work with others, you must communicate daily.
"Our target is businesses of any size and we want to encourage start-up and smaller businesses to participate, because this is how you get the competitive advantage. Once you are treating customers in a professional and friendly manner, then it is going to do wonders for your business," said Regisford.
The SVGCIC head also opined that Vincentians are naturally shy and customer service people here don't often engage persons with confidence and that needs to be corrected.
"Customer service is important if we are going to promote tourism as a main economic activity, then the whole nation has to be involved; we don't have to be subservient, but we can be professional and friendly and warm and that is linked with communications skills," stated Regisford.
He said that Keens-Douglas is highly entertaining and draws a clear and memorable picture of the problems and solutions.
"I suspect that the entertainment aspect is a very good way of making the knowledge part of it stick, as you remember things when you learn it in a fun way and he is brilliant at doing that."
Regisford said that the SVGCIC is happy to team up with the Rotary Club, as part of the Chamber's mandate is to ensure that businesses deliver a good service and are competitive, as that augers well for the economy.
A fee of $75 will be charged for the workshop, which begins at 9:30 a.m.
Persons interested in attending the workshop may contact the SVGCIC at 457-1464 or Regisford at 493-9133.