Posted on
FLOW donates to MCMH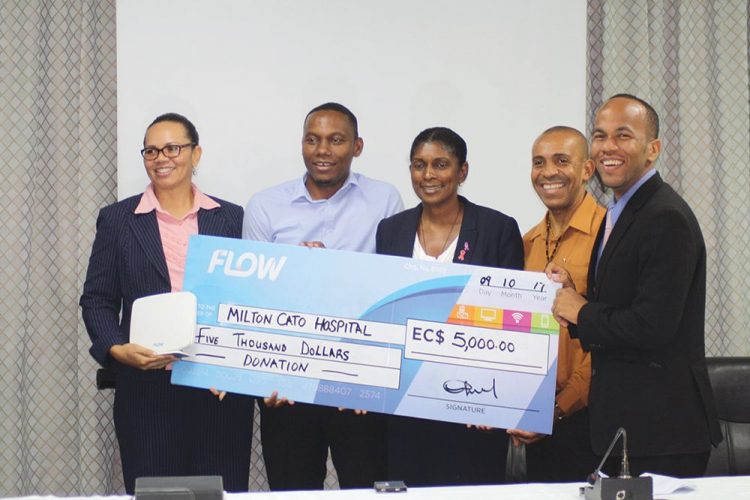 FLOW has come to the aid of the Milton Cato Memorial Hospital (MCMH).
Last week, country manager at FLOW Wayne Hull handed over to the MCMH a 50-inch television set and TV services, a brand-new modem with Internet services and EC$5,000.
The monetary contribution is expected to go towards the refurbishing of the waiting area of the Accident and Emergency department of the MCMH.
The donations were made on October 9, during a handing over ceremony held at the Ministry of Foreign Affairs conference room.
Commenting, Hull said that the MCMH is one of the most important institutions in the country that has, either through a relative or directly, served all of us.
"In our thrust at FLOW to do whatever little we can to connect communities and transform lives, I think this initiative is right down this path and we jumped at the opportunity to give whatever support we can to the upliftment of the hospital and the ability of the hospital to provide quality care to its patients," said Hull.
He said that the Internet connection and modem are expected, to some extent, to help with telemedicine.
The donations were coordinated by investment and trade officer Bernadette Ambrose-Black, while Minister of Health Luke Browne and hospital administrator Grace Walters were on hand to accept the donations by FLOW.
Several other corporate entities also made donations.