Posted on
BOSVG's Theatre Arts Festival 2017 launched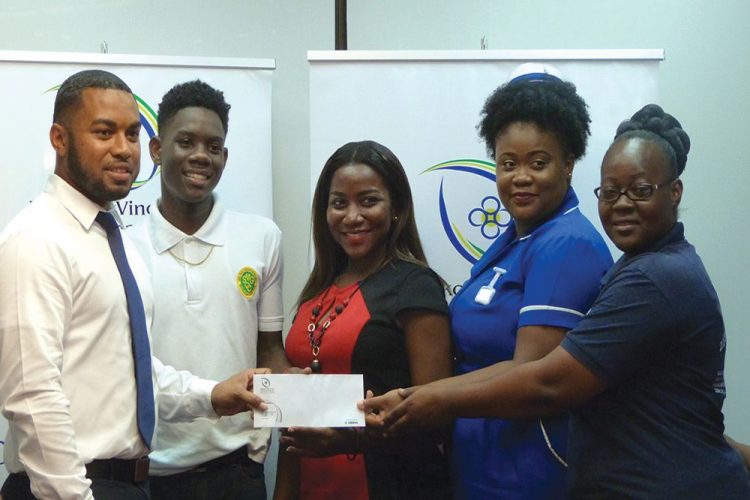 The Bank of St Vincent and the Grenadines (BOSVG) Theatre Arts Festival has been officially launched, with hopes of firing up the stage for November and December, as it has done for over 10 years.
The festival will see plays from five different theatre groups performed every weekend in November and the first weekend in December, under the theme "Feel the Passion, Experience the Excitement".
Launched on October 11, with the presentation of cheques from the Bank of SVG to the participants, the festival, which will take on the character of a friendly competition between theatre groups, is set to be a major part of November being dubbed 'drama month' in St Vincent and the Grenadines (SVG), along with the Secondary School's Drama Festival.
The Urban Expression Group is slated to perform at the Peace Memorial Hall on the first Friday, Saturday and Sunday of November, with a play titled "De Bar". DONEPAC, a group comprising nursing students, will perform the following weekend with their play provocatively titled "De Coconut Hut–lust triangle". The third and fourth play, both featuring young actors and actresses, will be by the Georgetown Theatre Alliance's play, titled "The Traitor" and the play by the Performing Arts Society, titled "My Father's Child". Lastly, veterans of the festival, the Police Drama Group, will perform their play, titled "How you make your bed."
This year will be the 11th year that BOSVG and the Ministry of Tourism, Sports and Culture will be working together to support the groups in bringing such plays to the Vincentian public.
Representative for the Ministry, the director of Culture, Anthony Theobalds, who spoke at the launch, stated that over the years, the bank "has facilitated the work of 50 plus original scripts being presented to the Vincentian public and that is very, very significant". He also said that more than 6,000 members of the Vincentian public have been entertained by the productions put on by the organizers of the festival.
Rolicia Spence, a member of DONEPAC and an actress in the plays, who spoke at the launch, attested to the quality of this year's productions, saying the patrons of the Theatre Arts Festival, "can expect a festival like no other – five weeks of thrilling, funny, exciting, entertaining and quality theatre performances in store for this year's festival."
With great certainty is her voice, she opined, "This year is gonna be different. It's definitely gonna be epic, so you can't afford to miss it.(KR)