Posted on
Thandi had a good feeling about winning National Scholarship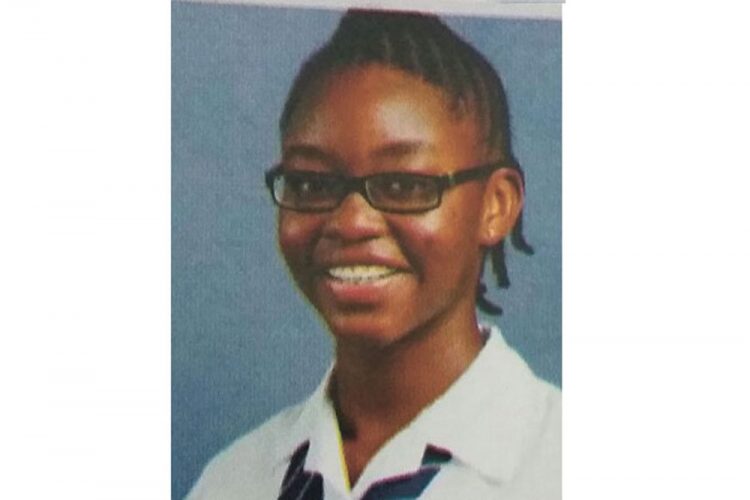 Thandi Myers doesn't want to be considered cocky or overconfident, but she had a feeling she would win a national scholarship.
But, when she learnt that she had actually got it, the Ribishi resident still felt surreal.
The daughter of Thornley and Deidre Myers, she is one of three joint first place winners of the Prime Minister's award for the most outstanding performers in the 2017 Caribbean Advances Proficiency Examinations (CAPE).
She successfully sat and passed communications studies (grade two) and received grade one passes in Caribbean studies, chemistry unit 1 and 2, physics unit 1 and 2, pure mathematics unit 1 and 2 and geography unit 1 and 2.
"When my mother told me I got the scholarship, I was shocked and surprised and excited. I had a feeling that I would be up for a scholarship, but I did not expect the Prime Minister's award," said Myers.
Thandi is currently in Canada, where she is enrolled at the University of Toronto as a first-year student in an engineering programme, a field she will remain in, as that is where her passion lies.
She said that she succeeded in her CAPE because she wanted to make the most of the opportunity given to her at the St Vincent and the Grenadines Community College.
"I just wanted to see what my full potential was, so I wanted to do well."
She said when she entered the SVGCC, she wanted to do five subjects, because she wanted to challenge herself and see her full potential.
Now, enrolled at the University of Toronto, Thandi said while she has her mind set on a career in engineering, at the moment, she is not sure what field of engineering she wants to pursue.
She said she was eager to get to university to test and explore the academic environment before making a choice.  
Thandi's sister, Deiriai, is also enrolled at the University of Toronto and is a 2016 national scholar, pursuing studies in life sciences. She is a second-year student and Thandi said having an older sister who is doing so well, motivated her.
"I would not say she was the benchmark, but being the older sister, then if she does well, it motivates me to do just as well and even better. Being in the same household and given similar opportunities, it was on me to do better or do the same," said Thandi.
She said she is hoping that her engineering degree allows her the chance to contribute to society, "in some way through stuff that I am passionate about."
The national scholar thanked her parents for giving her the opportunities and support that she has had so far in her various endeavours. She also thanked her sister who she says is "almost like a role model" and somebody to emulate. Thandi also thanked her teachers and friends and classmates, who she said "made the journey enjoyable and more bearable."
Her advice to students:, "I think it is important for students to do things that they enjoy or are passionate about whether in academics or extracurricular activities. It does not matter; do the stuff that you are passionate about and whatever you decide to do, work hard and in this world the possibilities are endless."
Thandi said that her extracurricular activities included squash, dancing (Arabesque Dancers) and playing the piano.
She said playing squash helped her to put things into perspective and kept her organized and disciplined as through the sport, she was able to strike a balance. Thandi also encourages persons to surround themselves with persons who feed you with positive energy.(LC)